Emilio Botín, Banco Santander's Founder And Spain's Top Business Leader, Dead At 79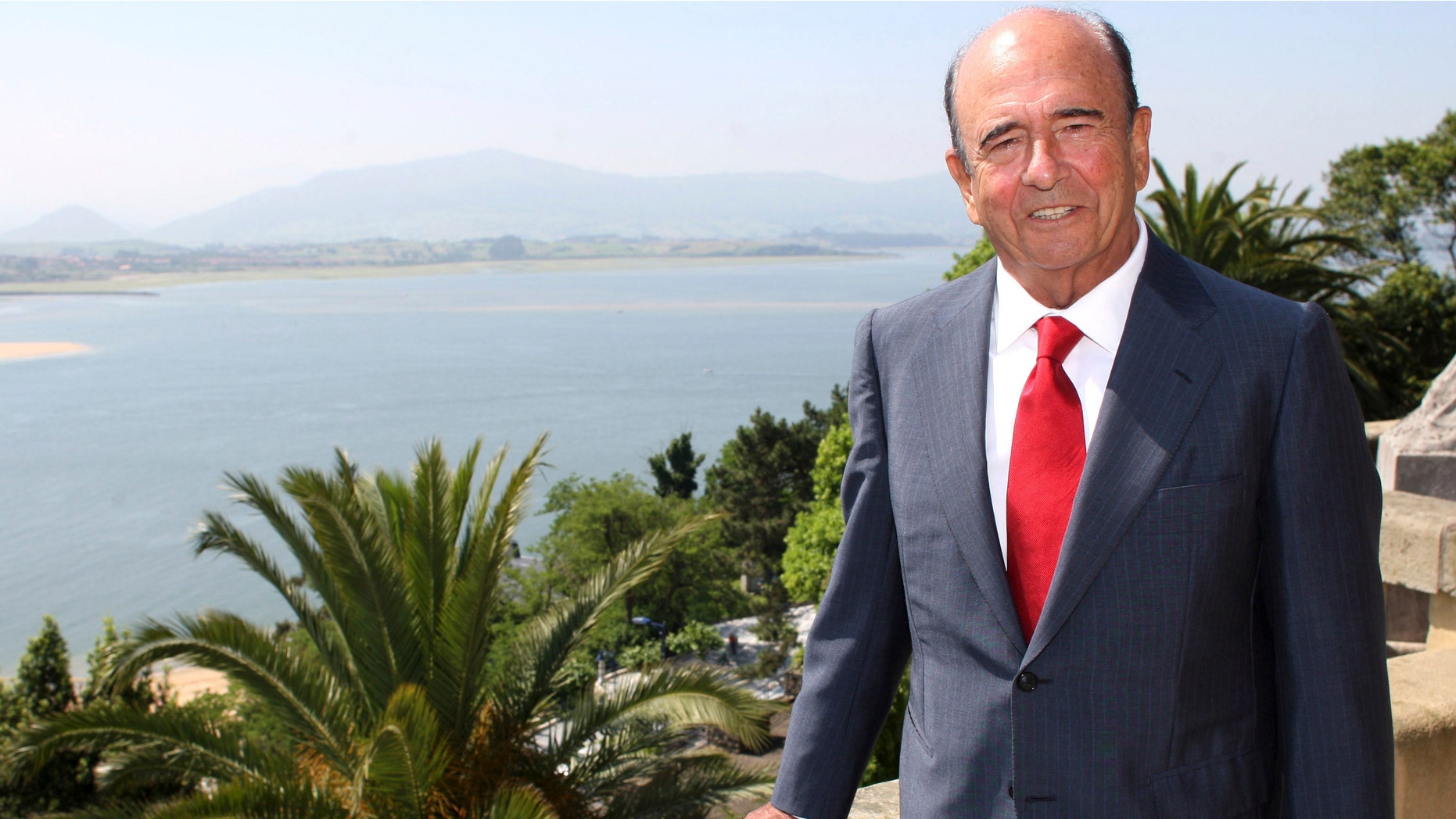 MADRID (AP) – Spanish banking magnate Emilio Botín, who built the country's Banco Santander into a global financial giant and was widely seen as the nation's most influential business leader, has died of a heart attack, the company said Wednesday. He was 79.
Banco Santander's board of directors unanimously agreed to appoint Botín's eldest daughter, Ana, to replace him as chair, the company said in a statement. Aged 53, Ana Botín was CEO of Santander U.K. in London.
Born into a family of bankers, Botín was known for his hands-on leadership. He turned Banco Santander, previously run by his father, into Spain's biggest and then into the eurozone's largest by market capitalization through a prolonged and aggressive series of acquisitions. He also transformed it into a major bank in Latin America.
Botín was known for visiting bank branches to meet with employees and had influence in political circles in Spain and abroad, rubbing shoulders frequently with Spain's royalty and prime ministers and Latin American heads of state. He didn't hesitate, however, to criticize government economic policies in the media when he disagreed with them.
Spanish Prime Minister Mariano Rajoy said Botín seemed fine and in good health when the two had a meeting last week.
His death is "a surprise and at the same time a big blow. He was a great ambassador for the Spanish brand," Rajoy told reporters in the halls of parliament.
Bank parent company Grupo Santander said in a statement that its board will meet Wednesday to name Botín's successor as chairman.
A bank spokeswoman said he died Tuesday night after suffering a heart attack at his home. She spoke on condition of anonymity because of company rules preventing her from being named.
One of his daughters was married to famed Spanish golfer Seve Ballesteros, who died in 2011. And through Santander, Botín was a sponsor of Formula 1 racing, in particular Spanish driver Fernando Alonso.
Under his leadership, the bank boosted its name recognition and influence across Spain by financing university programs, scholarships and social and cultural events.
The bank's 10 main markets are in Spain, Brazil, Britain, Mexico, Portugal, Germany, Chile, Argentina, Poland and the United States. It has 102 million customers and more than 186,000 employees.
Botín and 11 relatives were investigated in 2011 for possible income and wealth tax evasion focusing on accounts the family held in Switzerland, but Spain's National Court dropped the probe in 2012.
The Botín family's lawyers said the accounts stemmed from assets Botín's father held outside Spain when he died and that about $259 million in back taxes were paid to normalize the situation.
Santander's shares closed down 0.7 percent in Madrid on Wednesday while Spain's main stock index slipped 0.1 percent. Ana Botín's appointment was announced after the market closed.
Follow us on twitter.com/foxnewslatino
Like us at facebook.com/foxnewslatino