Egypt: Mubarak Sons Have Millions in Swiss Banks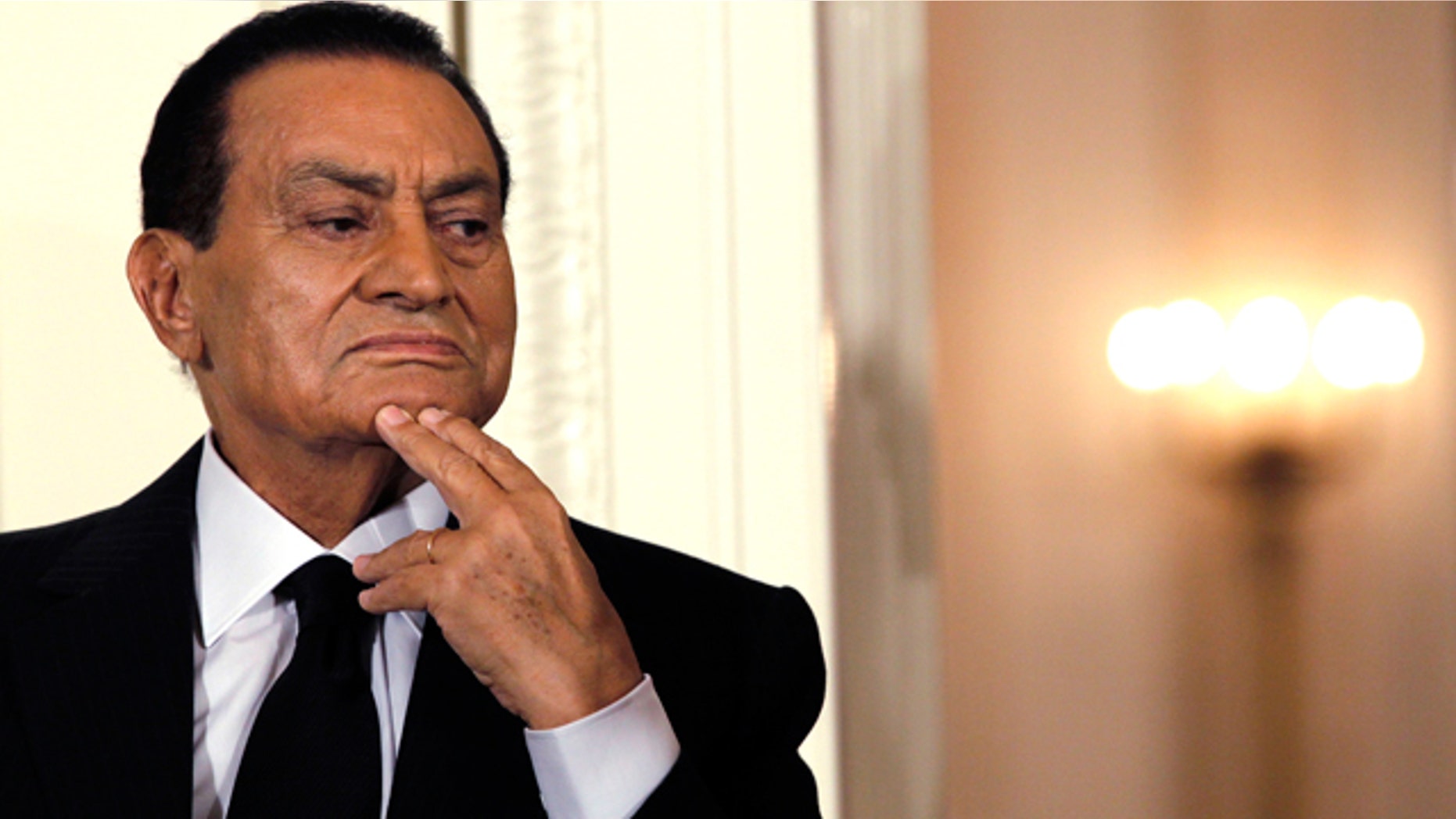 CAIRO-- The two sons of ousted President Hosni Mubarak have an estimated $340 million in Swiss bank accounts, a senior Egyptian Justice Ministry official said Monday.
Assem al-Gohary said Swiss authorities are investigating whether one of the sons, Alaa, was involved in money laundering along with other ex-regime figures. At home, Mubarak and his sons have been charged with corruption and all three are under arrest. Mubarak is also charged with complicity in the killing of about 850 protesters during the Jan. 25-Feb. 11 Egyptian uprising.
Switzerland has already frozen the assets of the Mubarak family and other ex-Egyptian regime figures, which al-Gohary estimated at nearly $450 million. He added that most of those assets belong to the sons.
Egypt's attorney general froze the assets of the former presidential family on Feb. 20, in the aftermath of 18-day uprising that ousted Mubarak.
Mubarak's youngest son and one-time heir apparent Gamal, 47, rose rapidly through the ranks of his father's ruling National Democratic Party over the past decade to become the country's most powerful politician.
The wealth of 49-year-old Alaa has been the subject of much speculation well before the political rise of his younger brother. There are allegations that he used his status to muscle in on profitable enterprises, taking a cut of profits without contributing to the funds invested or work done.
Al-Gohary also said that the wealth of Mubarak's top associate, tycoon Hussein Salem, and his family exceeded $4 billion. He added that Salem and his family have transferred funds overseas in the past six months.
"They transferred assets into cash and deposited it in secret accounts in banks in islands overseas, Hong Kong, and United Arab Emirates," al-Gohary said in a statement.
The 77-year-old Salem is co-defendant in the Mubarak corruption trial and faces charges in relation to lucrative land and other deals, including exporting gas to Israel. He is also under arrest.
He along with his son were arrested in a wealthy Madrid suburb in June and Spain said it has frozen 33 million euros ($47 million) in accounts held by Salem and his relatives.
Upon his arrest, Salem, one of the most secretive businessmen in Egypt, appeared before two judges: one handling the Spanish money laundering probe and another dealing with the international warrant under which Salem was arrested at the request of Egypt.