Egypt judiciary extends Morsi detention for 15 days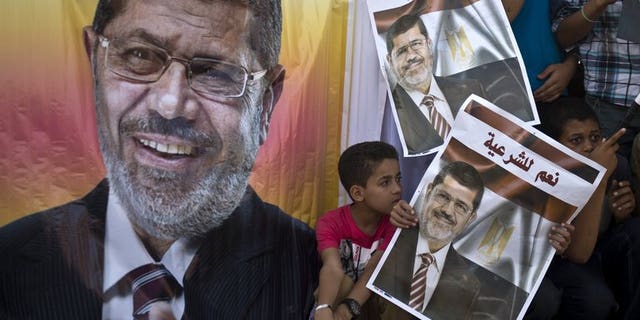 CAIRO (AFP) – Egypt's judiciary said Monday it was extending ousted president Mohamed Morsi's detention for a further 15 days pending an investigation into his collaboration with Hamas.
Morsi, overthrown by the military on July 3, was placed in detention on July 26 over his links with the Palestinian Islamist militant group, which rules neighbouring Gaza.
He is to be questioned on whether he collaborated with Hamas in attacks on police stations and prison breaks in early 2011, when Islamist and other political inmates escaped during a revolt against strongman Hosni Mubarak.
The alleged crimes are being investigated by a Cairo court probing how inmates broke out of a prison in late January 2011.
On June 23, the court said Hamas militants facilitated the escape of prisoners during the tumultuous 18-day uprising that forced out Mubarak.
At the time, Morsi, then a senior Brotherhood leader and whose whereabouts are now being kept secret, told a television station that local Egyptians had helped the prisoners escape.