Egypt Islamists unleash fury on quiet Cairo island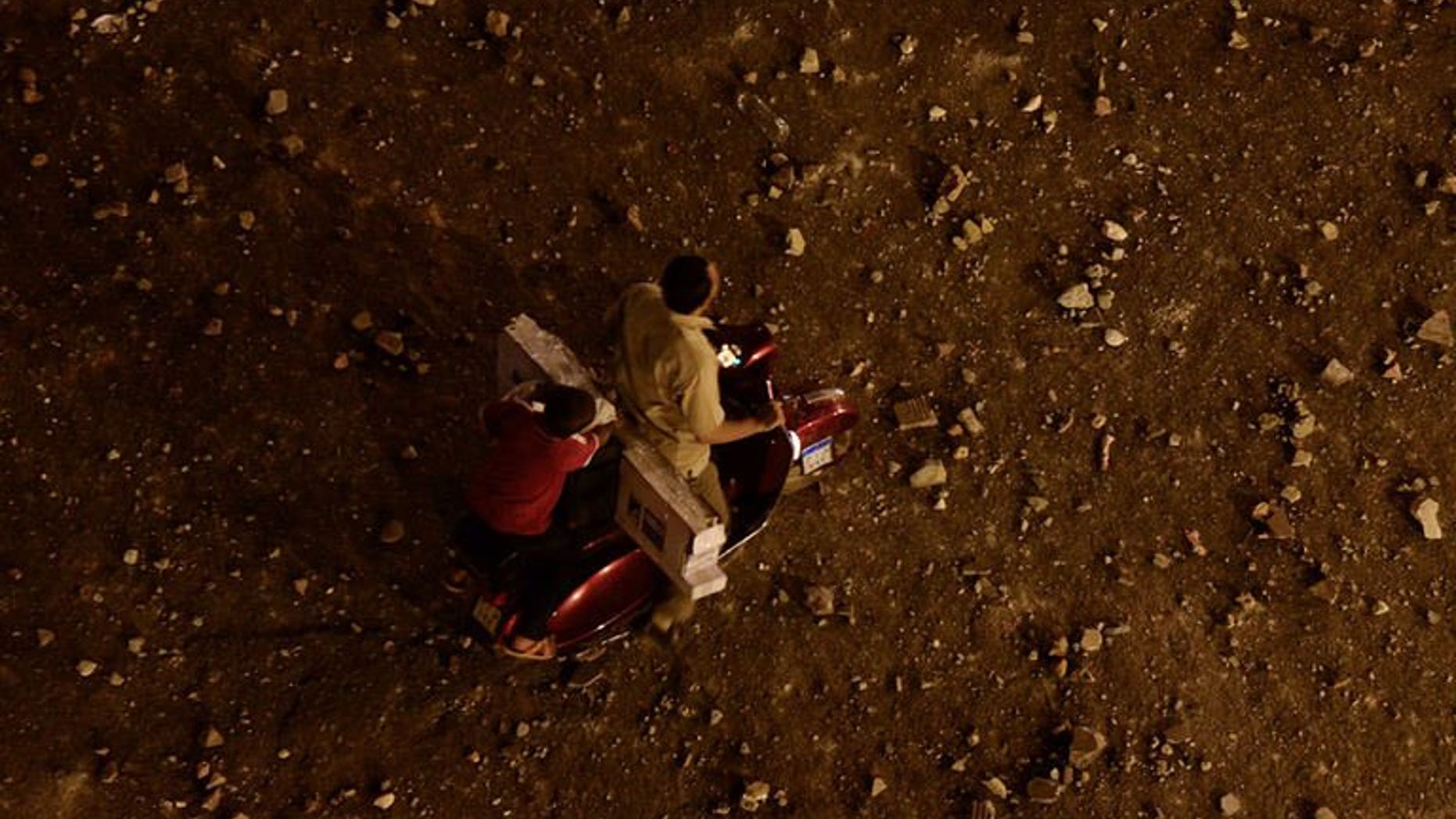 CAIRO (AFP) – Armed to the teeth, hundreds of Islamists left a trail of destruction when they tried to pass through a normally quiet Cairo neighbourhood, only to be confronted by residents who tried to stop them reaching Tahrir Square.
The clashes broke out on Friday night in Manial, as they also did in many other parts of Egypt, during Muslim Brotherhood demonstrations to demand the army restore Islamist president Mohamed Morsi two days after he was toppled in a popularly backed coup.
"The Brotherhood attacked the area with all kinds of weapons," said Mohammed Yehya, a resident who lost three of his friends in the mayhem.
His claim could not be verified, but many other residents gave similar accounts.
The inhabitants of the Nile island neighbourhood reported seeing bearded Islamists armed with machineguns, machetes and sticks late on Friday before the deadly clashes broke out.
Snipers were spotted on rooftops, and medics told AFP they treated some residents of the normally quiet middle-class neighbourhood for bullet wounds with a downward trajectory.
Buildings were pockmarked with bullet holes. Rocks carpeted the ground and charred tyres bore witness to the ferocity of the violence.
Residents say the attack began shortly after the Muslim Brotherhood's supreme guide, Mohammed Badie, gave a fiery speech to Morsi supporters in Cairo's Nasr City, which was broadcast live on television.
"The attack came minutes after Badie's speech. They treated us like infidels. They were chanting 'Allahu akbar' (God is greatest) as they were shooting us," said Ahmed Fattouh.
On the door of one shop hung a sign announcing that the owner, 26-year-old Abdallah Sayyed Abdelazim, had been killed.
Parts of Manial were a ghost town on Saturday, with businesses shuttered and residents devastated by the night's violence.
"The clashes started at 7:30 pm and continued until three in the morning. Their ammunition just didn't run out. They are trying to terrorise us and take over the country," said Khaled Tawfik.
Shopkeeper Mohammed Fekry, 29, who was wounded by birdshot, said at least 10 people were killed and dozens injured.
"We have 10 people dead in this area, including six people who died with single bullets in the head. There were snipers on the roof of the Salaheddine mosque," Fekry said.
Hundreds of Brotherhood supporters, he said, had come from Cairo University -- where they have been camped out for days to defend Morsi's legitimacy -- with "automatic weapons, machineguns, knives, swords".
They were headed to Tahrir Square, where anti-Morsi protesters had gathered, but the Manial residents tried to prevent their passage.
Hend Taha said she saw the clashes from the window of her apartment.
"There were bearded snipers on top of Salaheddine mosque. On the ground, lots of bearded men coming from the direction of Cairo University were marching with automatic weapons," she said.
The Freedom and Justice Party -- the Brotherhood's political arm -- denied the Islamist group was behind the attack.
"Not everyone with a beard belongs to the Muslim Brotherhood," said FJP spokesman Ahmed Sobei.
"The leaders of the military coup want to taint our reputation by planting people from the security apparatus to shoot protesters," he told AFP.
Manial residents said they were furious that the police and army had left them to fend for themselves for five hours without any security help.
The overall toll for Friday's violence across Egypt was 37, but the number of casualties is likely to rise.
Ihab al-Sayyed, a doctor at Qasr al-Aini hospital, told AFP that seven people he treated for injuries from the Manial clashes had died.
"I think the death toll will be much higher.
"The injuries were all from live bullets, most of them automatic weapons. Three of the dead and dozens of the injured were shot at from a height," the doctor said.