Egypt army chief warns against slandering military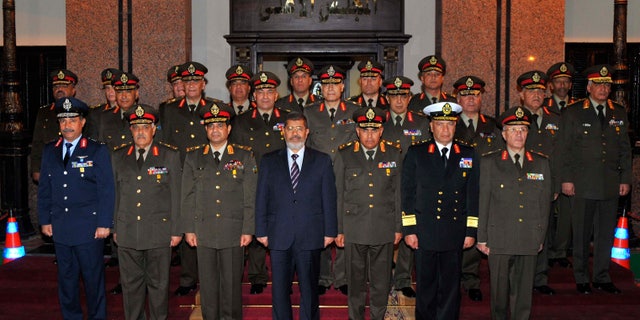 CAIRO – Egypt's army chief has warned against slandering the military, denying the military committed any abuses against protesters during the turbulent transition of the past two years.
Gen. Abdel-Fattah el-Sissi spoke late Thursday following a meeting between the country's top brass and Islamist President Mohammed Morsi.
El-Sissi's comments come after media leaked parts of a report by a fact-finding mission commissioned by Morsi that documented abuses by the armed forces during its nearly 17-month rule after the 2011 fall of autocrat Hosni Mubarak. The report found that the army unlawfully detained protesters and was possibly involved in killings of some.
El-Sissi swore the military "didn't kill, didn't order any killings" since the uprising and warned against defaming the military.
Speaking alongside el-Sissi, Morsi said he won't allow such "slanders."