Ecuador's Correa lashes out at successor over budget cuts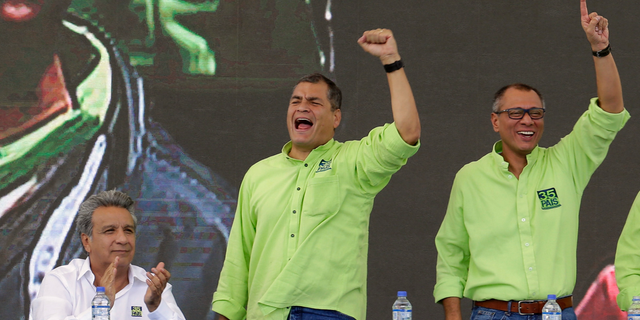 QUITO, Ecuador – The planned sale of a presidential jet in Ecuador has reignited a spat between the nation's leader and his predecessor, political allies just months ago.
Former President Rafael Correa lashed out at Lenin Moreno on Tuesday after his hand-picked successor said he would sell one of two presidential jets, luxury cars and other government assets to help close a gaping hole in the OPEC nation's budget.
Correa said from semi-retirement in Europe that the symbolic belt-tightening was an act of "demagoguery and incompetence." He added that the only luxury car he remembered in his decade-long government was one used by Moreno when Moreno was his vice president.
Moreno took office in May and has increasingly distanced himself from Correa amid a battle for power within their ruling leftist coalition.