Donors wary of funding Hamas-run Gaza, deputy Palestinian PM says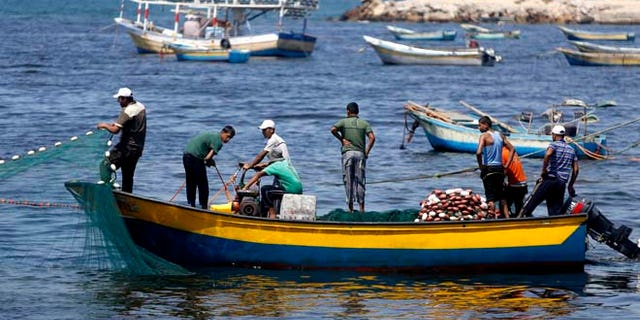 GAZA CITY, Gaza Strip – The deputy Palestinian prime minister said Tuesday that international donors are hesitant to fund the reconstruction of the Gaza Strip so long as Hamas remains in control there and the specter of future wars looms.
Mohammed Mustafa, a top official in the West Bank Palestinian Authority, said international bodies are eager for President Mahmoud Abbas' Fatah forces to take on a leading role in Gaza in the wake of a 50-day war between Israel and Hamas that killed more than 2,000 people.
With Hamas still committed to Israel's destruction and with an arsenal of rockets still at its disposal, the donors are wary of rebuilding, Mustafa said. This summer's war was the third in less than six years.
"Some donors say why sponsor Israeli wars in Gaza every two years," Mustafa said. "Some donor countries are concerned because of the atmosphere on the ground ... because the reconstruction is not possible without enabling the (Palestinian) government to take the lead in all aspect of life in Gaza."
Mustafa said despite the obstacles, the Palestinian Authority had launched a relief plan for Gaza and will call for a donor conference in Egypt next month.
Meanwhile, in Gaza, the Israeli navy arrested four Palestinian fishermen and seized their boat Tuesday, a Gaza official said, in one of the first instances of friction between the sides since the Gaza war ended last month.
The incident occurred off the northern Gaza town of Beit Lahiya, said Nizar Ayyash of the Gaza Fishermen's Union. He provided no additional details.
The Israeli military said two vessels were involved in the incident. It said the vessels were operating outside of their permitted maritime limit, and after ignoring requests to move closer to shore, were boarded by naval personnel and seized.
Israel and Hamas-led militants in Gaza ended 50 days of intensive fighting on Aug. 26 and committed to enter into indirect truce talks in Cairo aimed at developing a sustainable roadmap for the future of the densely-populated coastal territory.
As part of the cease-fire deal that halted the fighting, Israel doubled the maritime area in which Gaza fishermen are permitted to operate from five to nine kilometers (three to six miles).