Dominican Host: Burning U.S. Magician's Head 'An Accident'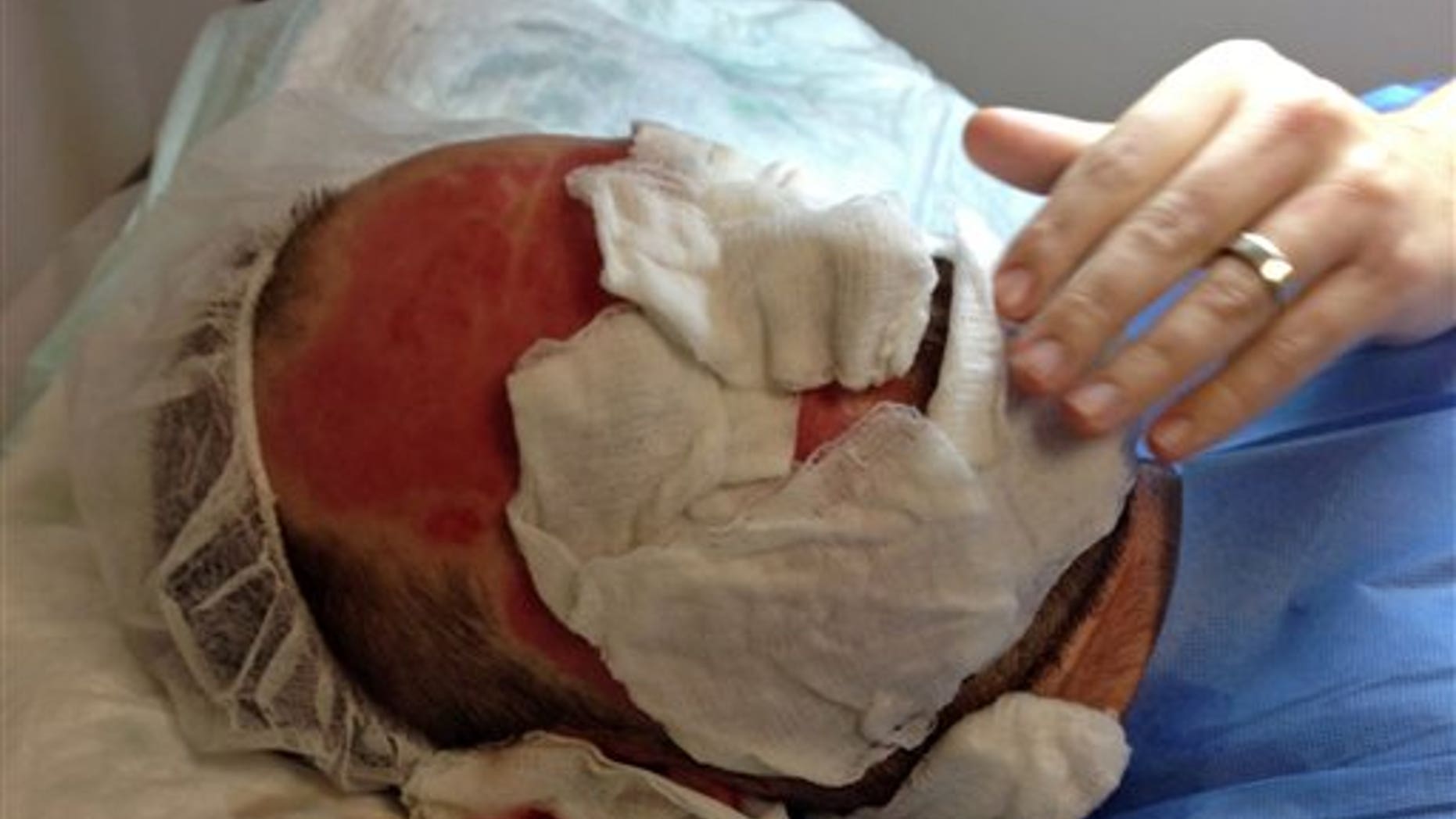 A Dominican TV show accused of setting American magician Wayne Houchin's head on fire claims the incident was an accident.
Franklin Barazarte said in a telephone interview with the Associated Press Tuesday from New York that he tossed flaming liquid on Houchin's head as a "blessing" during a Nov. 26 taping of the show, "Closer To The Stars." He said it was a demonstration with magical religious overtones that turned out badly.
Bazarate, who was serving as guest host on the astrology and variety show, said he was in the U.S. this week for previously scheduled work commitments. The magician has said he is seeking legal action against the host.
"I'm not hiding. I hope to sit down with Wayne and reach a settlement," said Barazarte. "It was a demonstration within a magical religious framework that turned out badly."
He also said his hands were burned during the incident.
"It was an accident. It was under no circumstances an intentional act," said Barazarte.
He said that he had performed similar blessings for more than 20 years and that "none of them had ever turned out badly."
In a widely viewed video that a member of the magician's crew captured on his iPhone and posted online, Barazarte is seen trying to pat Houchin's head after it set on fire. Barazarte used "Agua de Florida," a flammable cologne commonly used in Santeria rituals.
Monica Pena, a spokeswoman for the Dominican prosecutors' office, said a doctor certified that Houchin suffered first-degree burns on his scalp, face and right arm.
"The attack was intentional," wrote Houchin. "The host didn't trip and accidently spill it on me. He intended to pour flaming liquid on me."
Houchin, a Chico Calif. native who recently finished a season as a host of the Discovery Channel show "Breaking Magic," came to the Dominican Republic with his wife as part of the "Curiosities 2012" tour.
When Houchin came on stage, Barazarte said he wanted to give him a blessing and asked another magician, BJ Bueno, to give him a bottle of "Agua de Florida." Barazarte then asked Houchin's wife to pour the cologne into his hands and asked Bueno to light the fluid. He then doused the fluid on Houchin's head.
Houchin is still receiving medical treatment in the Dominican Republic.
Barazarte said he tried to contact Houchin without success. He added that while he understood the pain caused, he expressed resentment over the position taken by Houchin and others.
"They're treating me like a criminal," said Barazarte.
Based on reporting by the Associated Press.
Follow us on twitter.com/foxnewslatino
Like us at facebook.com/foxnewslatino