Dog of war: Taliban claims to have captured military canine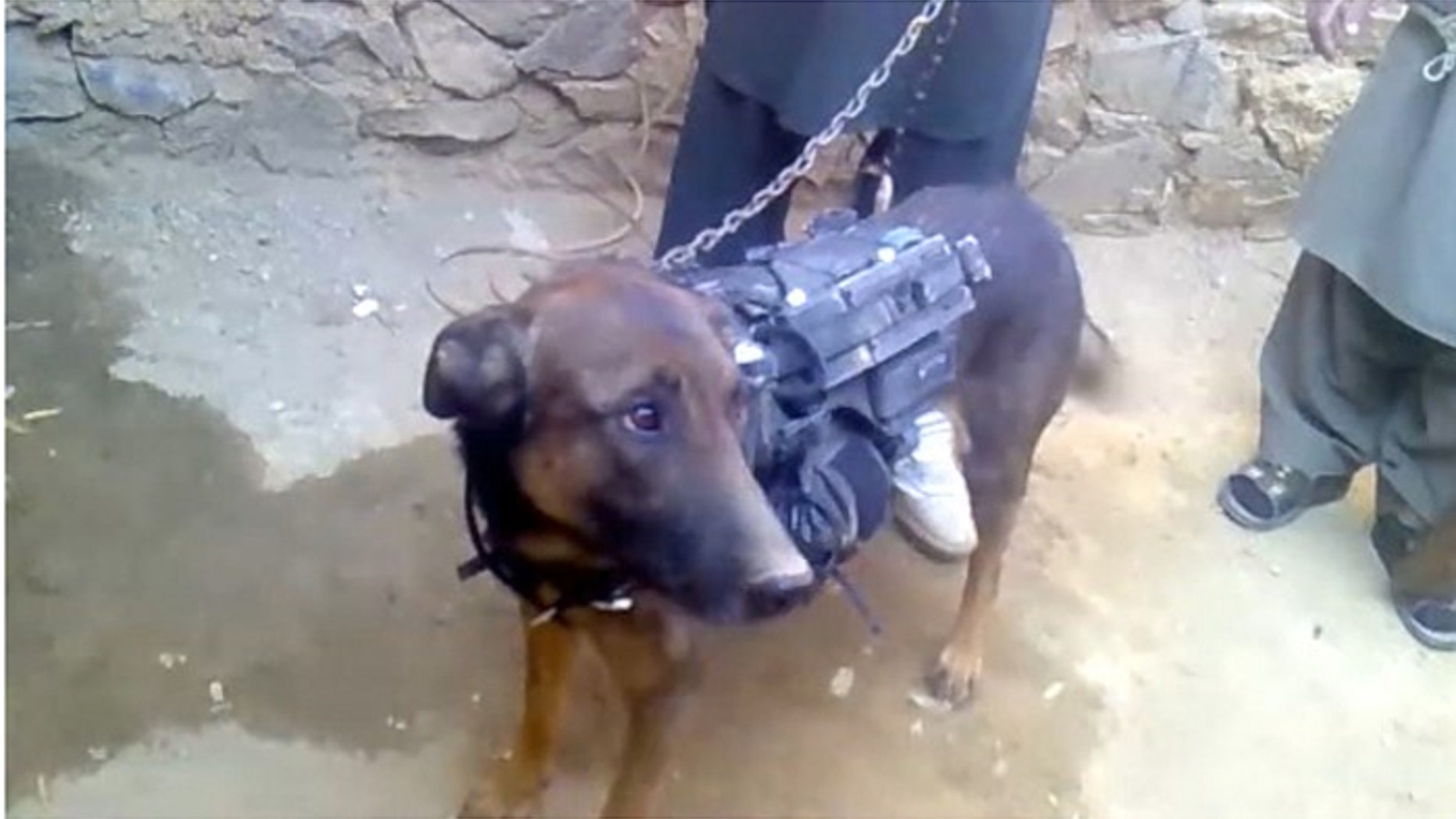 Taliban fighters in Afghanistan have released video purportedly showing a captured allied soldier -- a dog soldier that is, believed by Pentagon officials to be a British military service pup captured during a raid last December.
The doleful hound, believed to be a Belgian Malinois named "Colonel," appears held by a chain on a video released on the website of Islamic Emirate of Afghanistan, and was publicized by a Tweet  boasted of a Dec. 23 operation that in which "6 US terrorists" were killed and "equip seized." Pentagon officials told Fox News they believe the dog is actually a British military service dog, not an American canine.
"We can confirm that a military working dog went missing following an ISAF mission in December, 2013," the U.S.-led International Assistance Security Force said in a statement. "It is ISAF policy to defer identification to the appropriate national authorities."
Video of equip. seized on 23-12-13 operation which killed 6 US terrorists in Alingar district (#Laghman) http://t.co/27GCZmdyAO
The Taliban-linked website said the dog was wearing a harness with a GPS tracking device, a torch and small camera. In the video, it is seen wearing the equipment as its chain leash is held by a Taliban fighter. Four other armed and bearded Taliban fighters stand nearby  around what appears to be a mud and stone terrace. It was unclear when the video was taken or if the dog is still alive.
Coalition forces have long used sniffer and protection dogs in Afghanistan, mostly German shepherds, Labradors or spaniels. Hundreds have been used by coalition forces in Afghanistan, often for sniffing out bombs. Last year, Army Pfc. Levi Lutrell told the Global Post that dogs are trained to detect detonation cords that are buried to ignite IEDs.
He said contrary to popular belief, Afghanis do not dislike dogs, and have used them for centuries.
Fox News' Justin Fishel contributed to this report.