Dilma Rousseff's impeachment won't impact U.S.-Brazil relations, experts say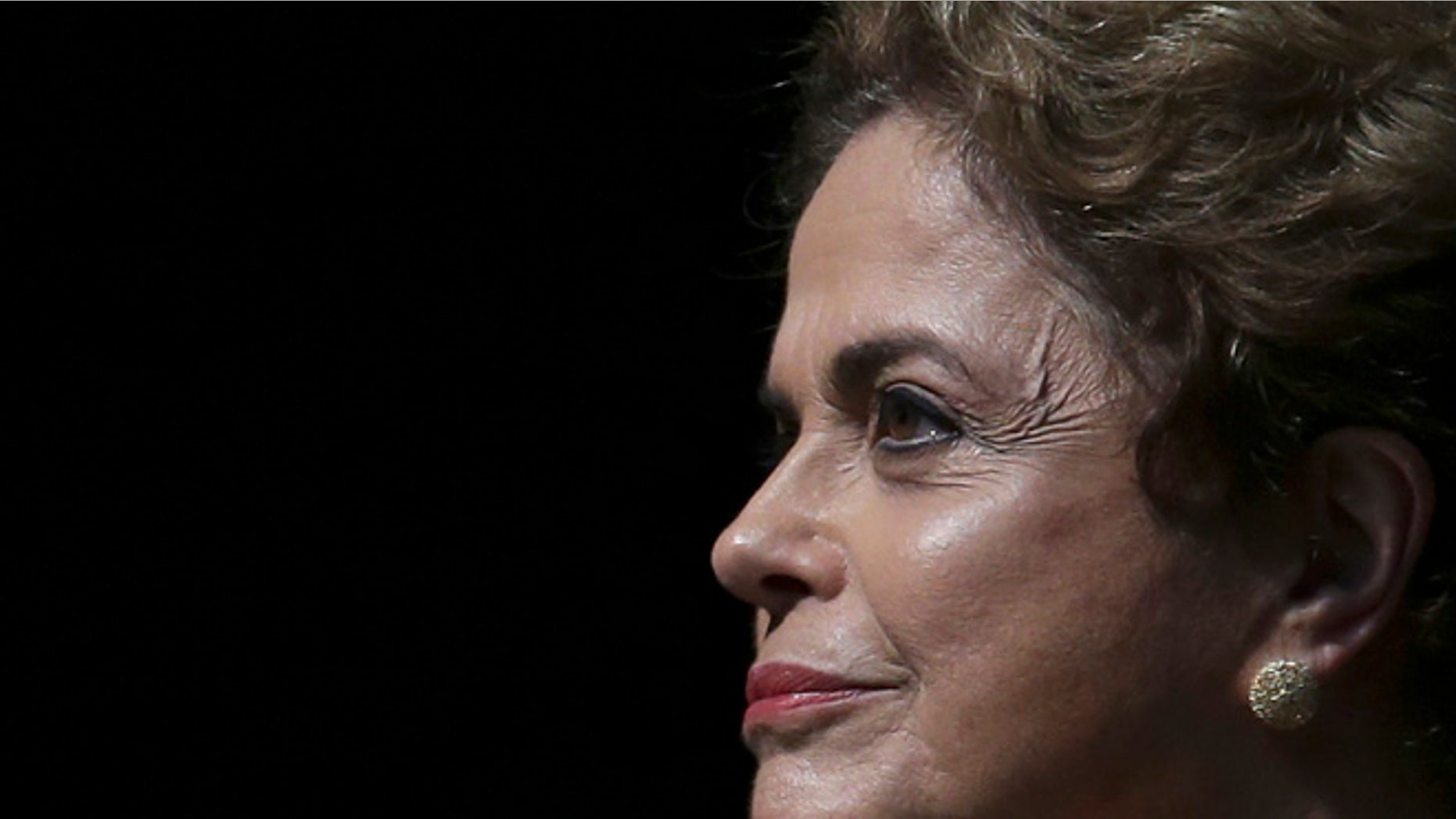 The impeachment of Dilma Rousseff on Wednesday is expected to usher in a number of sweeping changes and reforms in Brazil's political and economic systems. But one thing experts say it won't change is the Latin American giant's relationship with the United States.
"While relations with Dilma Rousseff were icy for a while, both countries maintained their long standing good relations," Jason Marczak, the director of the Latin America Economic Growth Initiative at the Adrienne Arsht Latin America Center in Washington, D.C. told Fox News Latino. "And there is very little reason to believe that will change."
Marczak and other observers believe that relations between Brasilia and Washington will actually improve now that Michel Temer – Brazil's vice president under Rousseff – has assumed office.
Temer has indicated that he would pursue economic reforms and more business-friendly policies than Rousseff – who has generally had positive relations with the U.S., but has clashed occasionally with the Obama administration, most notably after the NSA spying scandal. One of Temer's first acts when he became interim president was to invite the U.S. ambassador to a private meeting – an act that was not extended under Rousseff.
Despite his long history in Brazil's political circles, Temer is also known as something of anomaly. He mixes Rousseff's economic interventionist predilection with a social liberalism that includes opposition to the death penalty and favoring legal abortions.
Unlike Rousseff, however, Temer is also popular among financiers for his detailed plan to help Brazil's crumbling economy rebound, which the Financial Times called "the ultimate investors' wish list." Temer has promised to cut spending and privatize many sectors currently controlled by the state.
Brazil's economy shrank 3.8 percent last year and the International Monetary Fund is forecasting it will shrink another 3.3 percent this year. Brazil's unemployment rate hit 11.6 percent in July, up from 8.6 percent a year ago. And the budget deficit is on pace to reach almost $48 billion by the end of this year.
Some analysts believe that with Rousseff's fate resolved, companies that had held back because of political uncertainty may begin investing. But there are also widespread fears that Brazil's political troubles are too great to be overcome by just replacing Rousseff.
"Even with (Rousseff's) removal, you still have a very dysfunctional political system in Brazil," said Monica de Bolle, a senior fellow at the Peterson Institute for International Economics in Washington.
De Bolle added that Temer will face huge obstacles in getting his programs enacted in the short time he has before the country's next presidential election in 2018.
"People will see him as a lame duck and he will face a very difficult political environment," she said.
Still, as Brazil looks to escape financial stagnation and climb out of its economic hole, Temer will have to look outward to help the economy regroup.
And one of the key places he will be looking at is the U.S.
"A positive relationship between Brazil and the U.S. is important despite any ups and downs the two countries have had in terms of bilateral relations," Cynthia Arnson, the director of the Latin American Program at the Woodrow Wilson Center, told FNL. "Temer knows this and he will definitely seek more involvement with the U.S."
The Associated Press contributed to this report.