Despite oil crash, Shell, Chevron and Exxon remain top bidders in Mexico's new market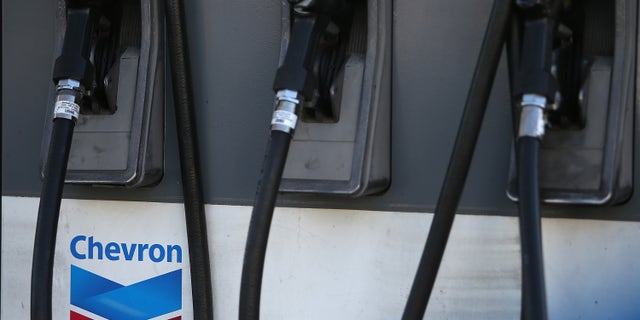 NEWYou can now listen to Fox News articles!
The sharp drop in oil prices comes at the worst possible moment for the Mexican government and its ambitious reform of state-run oil monopoly Pemex, the flagship project of President Peña Nieto's administration. So much so that, according to published reports, the government is considering delaying its execution until oil prices recover.
When negotiations started back in September, El País newspaper reports, the barrel of Mexican crude was about $100, far from the $46 of today. In just four months the share price has plummeted to 2009 levels.
As of yet, Shell, Chevron and Exxon remain the top bidders in the negotiation of 14 wells being offered off the coast of Veracruz, Tabasco and Campeche. This first phase of the reform includes only wells in waters less than 1,640 feet deep, which are considered easy drilling and pose little conflict over ownership.
According to the National Commission of Hydrocarbons, a total of 30 companies have shown interest in this first offer, turning into main actors in the opening of the Mexican oil market after more than 70 years of state monopoly.
Companies have expressed "wide interest" in bidding on the 14 blocks offered last month, said Juan Carlos Zepeda, chairman of the National Hydrocarbons Commission, or CNH.
Seven companies have been authorized to access technical information about the fields being auctioned off after paying a fee of 5.3 million pesos (about $362,000).
Up until now, foreign capital was only allowed in smaller areas of the business, such as liquefying. Now Pemex is up for business in all stages of the oil process, including perforation and production.
"New discoveries in shallow waters and success in boosting production in old fields have changed the vision of the company on what its most attractive projects," Fluvial Ruiz Alarcón, member of the board of Pemex, told Industra Petrolera in a recent interview.
He said shallower wells closer to the coast are a priority within Peña Nieto's reform because, as a result of the 2010 oil spill in the Gulf, contracts and insurance policies for exploration and exploitation have become significantly more expensive and the safety standards much tougher.
The first phase is expected to produce a total of 150.000 barrels per day, he said.
Despite the interest shown by the world's oil giants, the allocation of deep water reserves and unconventional resources remains uncertain. The timetable for those bids was originally February and March, but Finance Minister Luis Videgaray spoke last week of a possible postponement, El Pais reported.
Oil and its byproducts account for 30 percent of revenues of Mexico's gross domestic product.
Created in 1938 when former Mexican President Lázaro Cárdenas sided with oil workers and expunged all private foreign and domestic companies from the country, Pemex has over the decades become bogged down by corruption, inefficient management and a dearth in technological advancements. Despite being the world's ninth-largest oil producer, Pemex's production has declined to 2.5 million barrels a day – down from a high of 3.4 million in 2004 – and the country will become a net energy importer by 2020.
Peña Nieto claims that Pemex's outdated and poorly maintained equipment is hindering the country's chances of dredging up oil in the deep waters in the Gulf of Mexico. Pemex can currently detect where the deposits of oil are, but does not have the proper equipment to drill.
EFE contributed to this report.
Like us on Facebook
Follow us on Twitter & Instagram