Cyprus Police Step Up Search for Vanished Russian Spy Suspect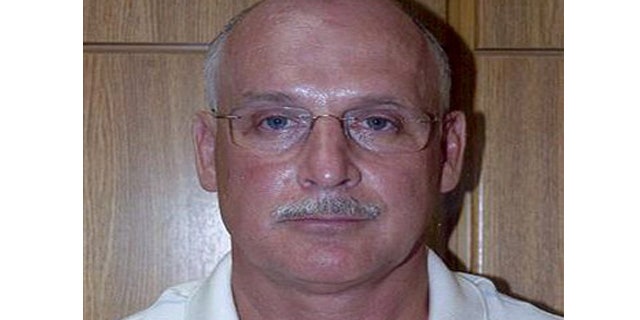 NICOSIA, Cyprus – NICOSIA, Cyprus (AP) — Cyprus authorities stepped up their search Thursday for the 11th alleged member of a Russian spy ring who vanished after skipping bail but refused to answer questions about why he was granted bail in the first place.
Police spokesman Michalis Katsounotos said police have "no indications yet" that 54-year-old Christopher Robert Metsos has left the island or crossed over into its breakaway northern Turkish sector.
Metsos, who says he is Canadian, is wanted in the U.S. on charges that he supplied money to the spy ring that operated under deep cover in America's suburbs. He was arrested Tuesday in Cyprus as he tried to board a flight for Budapest, Hungary but a Cypriot judge freed him on €27,000 ($33,000) bail. Metsos failed to show up Wednesday for a required meeting with police.
The police spokesman deflected criticism Thursday regarding Metsos' release by the Cypriot court.
"The nagging question of why he was released on bail is best posed to the court, not the police," Katsounotos told The Associated Press.
Metsos could have slipped into the Turkish Cypriot north of the island, which is recognized by no country other than Turkey and has no formal extradition treaties with other countries. The north is linked to Turkey by an airport and ferry services. There are no direct air links to any other country but Turkey, but ferries also run to Lebanon and Syria.
Turkey is bound by Interpol warrants, although northern Cyprus is not. In 1993, businessman Asil Nadir jumped bail and fled Britain for northern Cyprus, where he still resides.
Katsounotos says Metsos arrived on the island June 17. Cypriot authorities received the Interpol arrest warrant on June 25.
Turkish Interior Ministry officials were not immediately available for comment Thursday on whether Turkey was checking flights and ferries from Cyprus for the suspect. On average, 25 flights take off from northern Cyprus' Ercan Airport daily to more than a half-dozen Turkish cities.
Turkey's Mediterranean coast is some 960 miles (1,540 kilometers) long, making it difficult to control, but Turkish authorities frequently intercept illegal migrants trying to sneak in.
Cyprus was split into an internationally recognized Greek Cypriot south and a breakaway Turkish Cypriot north in 1974 when Turkey invaded in response to a coup by supporters of union with Greece.
The island lies in far eastern end of the Mediterranean Sea, a mere 45 miles (72 kilometers) or so from the southern coast of Turkey, about 110 miles (177 kilometers) from Syria and 145 miles (233 kilometers)from Lebanon.
Crossings between the north and south of the island were forbidden until 2003, when authorities on both sides relaxed restrictions.
In the United States, nine others charged in the spying case were having bail hearings Thursday in federal courts in New York, Boston and Alexandria, Va., and a U.S. prosecutor said the evidence against them was growing stronger by the day.
A tenth defendant, Anna Chapman, was denied bail on Monday. Chapman, a striking 28-year-old redhead, faces a potential penalty of five years in prison if convicted.
Most of the others are charged with crimes that carry penalties of up to 25 years.