Currency Control: Venezuelans Allowed Fewer U.S. Dollars For Florida Trips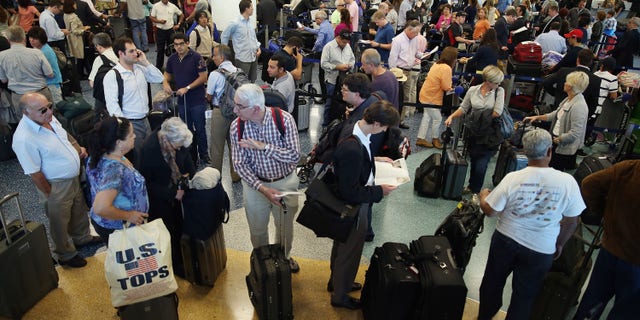 CARACAS, Venezuela (AP) – President Nicolás Maduro's government is slashing the amount of U.S. dollars Venezuelans traveling to Florida and other popular destinations can take with them under decade-old currency controls.
Till now travelers to any part of the United States have been allowed to charge a maximum of $2,500 annually to their Venezuelan credit cards and to buy up to 500 U.S. dollars. But now, Venezuelans traveling to Florida only will be allowed to a maximum of just $700 on their credit cards and no more than $300 in cash.
The maximum for people traveling to states other than Florida will remain the same.
The restrictions published Friday in the Official Gazette follow a partial devaluation of the bolivar that has made it costlier for Venezuelans to travel abroad generally and which the government hopes will help safeguard a dwindling local dollar supply.
Venezuelans have been flocking to south Florida and other easily-accessed international destinations to buy as much hard currency as they can under the rigid foreign currency exchange system.
The demand for air travel has overwhelmed airlines, which are sold out months in advance, and contributed to the capital flight that has drained central bank reserves by 30 percent over the past year.
As part of the new restrictions, cash allowances were also reduced for destinations such as Costa Rica, Colombia, Panama and Peru.
The government is also cutting to $300 from $500 the amount that Venezuelans can spend annually on Internet purchases from overseas merchants.
Follow us on twitter.com/foxnewslatino
Like us at facebook.com/foxnewslatino