Four women from Hebrew Union College say they were "strip searched" by security before they were allowed into the Western Wall Plaza, an incident one group called "an intimidation tactic" -- but some officials maintain the women were trying to smuggle items into the plaza.
The women were part of a group of 15 students who joined 200 others in a Wednesday morning "Women of the Wall" service on the plaza behind the men's and women's sections, the Forward reported.
The women were allegedly questioned, pulled into a private room and asked to lift their shirts and skirts. Western Wall security didn't say what they were searching for, according to the Israel Religious Action Center of the Reform movement.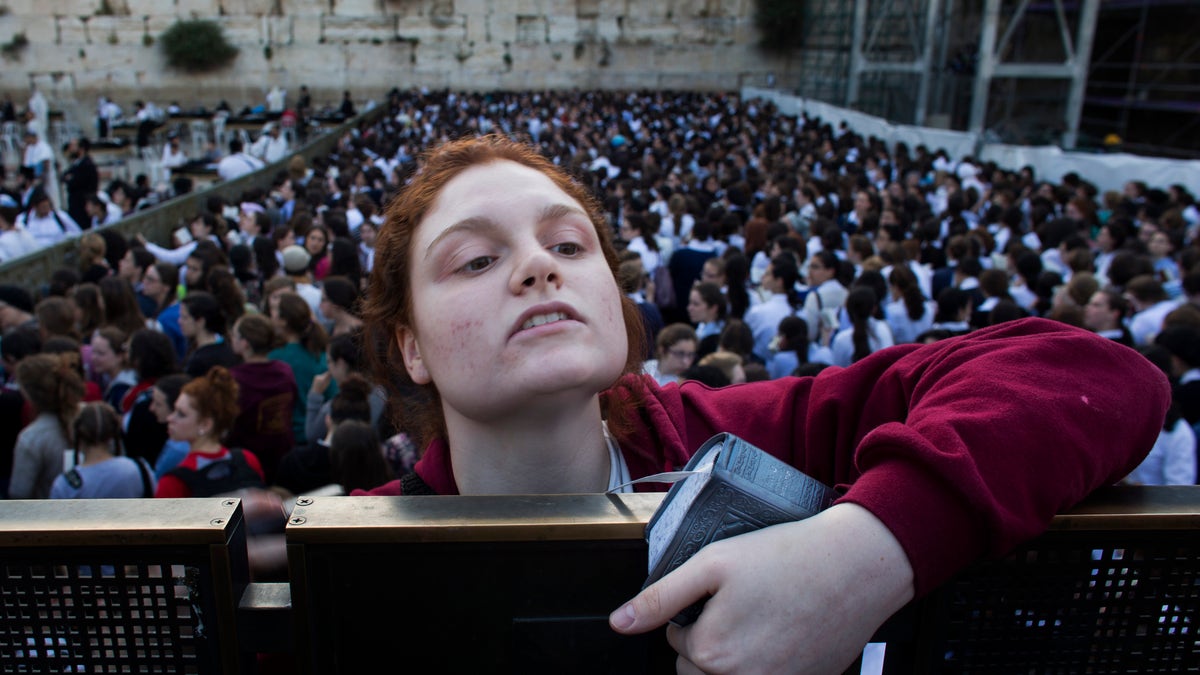 ISRAELI PM IN RUSSIA TO AIR CONCERNS ABOUT IRAN'S EXPANSION
"There is no reason to do this to these four young women," Steven Beck of the IRAC told the Forward. "It is purely an intimidation tactic."
But some say the women were trying to smuggle items, such as Torah scrolls into the service, which a prominent rabbi called a "desecration."
"Today, the first of the [Jewish] month of Elul, all the red lines were crossed," Western Wall Rabbi Shmuel Rabinovitch said in a statement to The Times of Israel. "They smuggled holy Torah [scrolls] wrapped around their bodies, they hid whistles in their private parts, and for what? For the 'sanctity' of the civil war at the Western Wall."
The prayer service the women were trying to enter was controversial in itself -- women blew shofars and read from the Torah scrolls, activities ultra-Orthodox Jews believe only men may engage in.
Thousands of people enter the area each day after passing through metal detectors.