Colombian Indians put guerrillas on trial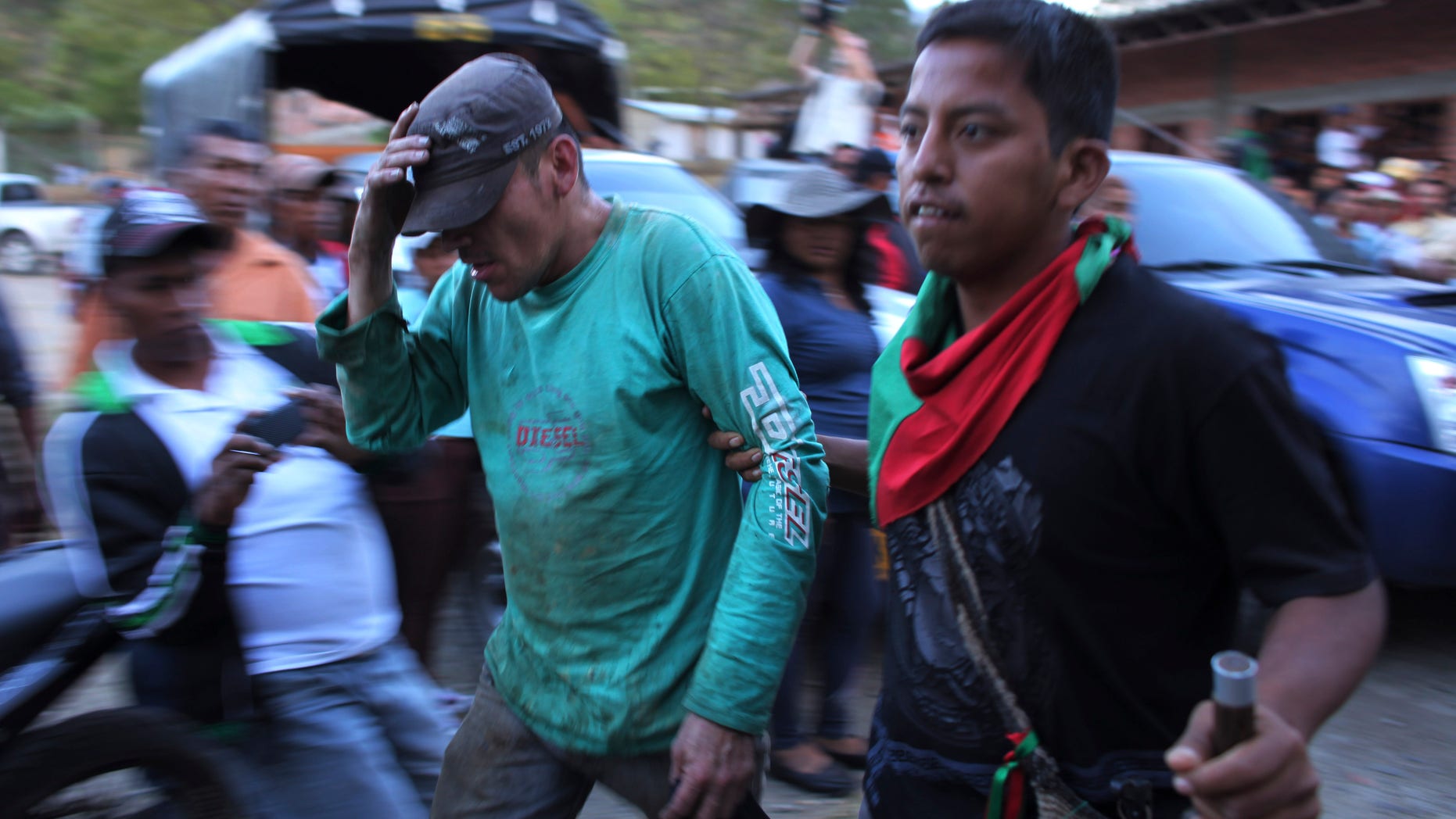 BOGOTA, Colombia – Indigenous leaders in Colombia's conflict-scarred southwest say they will put on trial before tribal elders four alleged leftist rebels they accuse of attacks on civilians.
Nasa Indian leader Marcos Yule tells The Associated Press the four could face such punishment as floggings or exile if convicted in this weekend's trials.
The 115,000-strong Nasa say they are fed up with being in the crossfire of Colombia's long-running conflict. They have been trying since last week to force government troops and leftist rebels to leave their territory.
The four rebels were seized on Wednesday. The same day, Colombian riot police retook from the Nasa Indians a strategic hilltop from which the Indians had forcibly removed government troops.
President Juan Manuel Santos says the government will not yield to the Indians' demands.