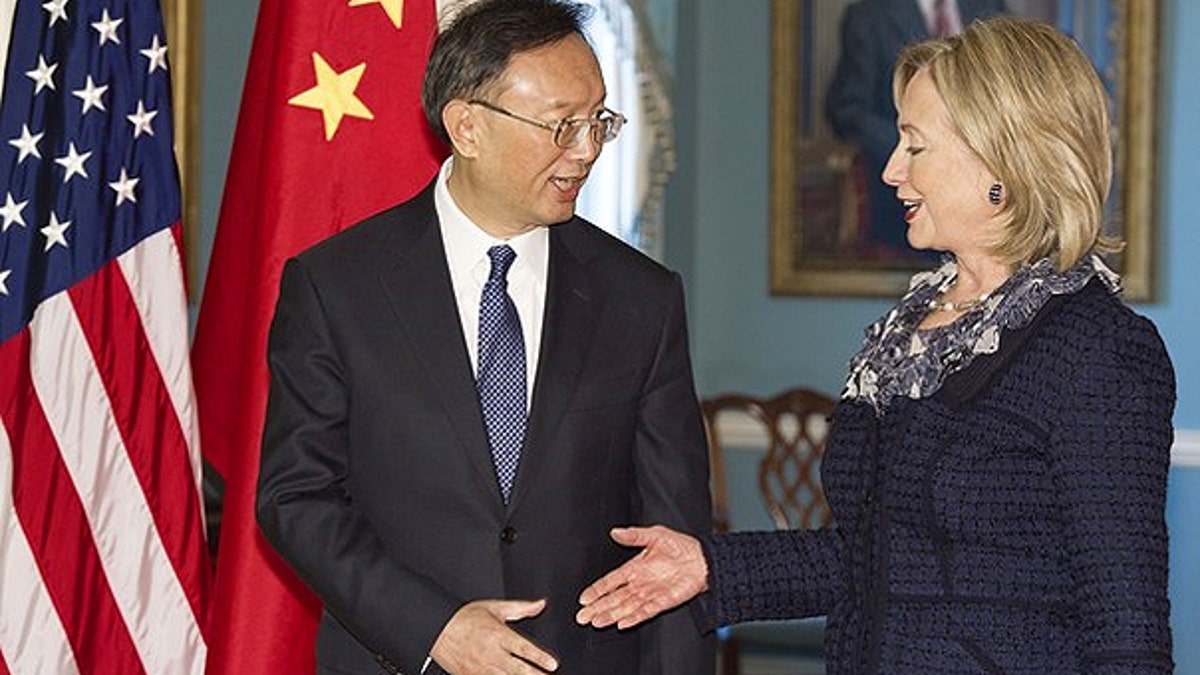 BEIJING – China's foreign minister said Tuesday that Beijing and Washington need to build more trust, though he suggested the onus is on the U.S. to respect Chinese interests on issues such as Taiwan and Tibet.
Foreign Minister Yang Jiechi said at a news conference on the sidelines of the annual National People's Congress that despite differences, relations between China and the U.S. are moving forward. He said the key to sustaining momentum is for each to heed the other's core concerns.
"In particular, the U.S. side needs to honor its commitments and carefully and properly handle Taiwan- and Tibet-related issues that concern China's core interests," Yang said.
Yang's comments show how those long-standing sore points continue to bedevil relations, beyond recent friction over China's resistance to international action against Iran over its nuclear program and Syria over its bloody crackdown on dissent.
Beijing has long pressured Washington to end arms sales to Taiwan -- a territory China claims -- and withdraw support for Tibetan spiritual leader the Dalai Lama, whom China accuses of fomenting separatism in Chinese-ruled Tibet.
Yang called for more high-level exchanges between Washington and Beijing as a way to build trust. "The two countries should work together to increase mutual strategic trust, remove various disturbances and open up new prospects."
He praised a recent trip by Vice President Xi Jinping to the United States as having boosted relations.
Beijing and Washington were in "close communication" on Syria and Iran, Yang said, repeating China's stance that the disputes should be resolved through negotiations.
He said China was opposed to the development of nuclear weapons in the Middle East, but said countries have the right to the peaceful use of nuclear energy.
The United States and other countries accuse Iran of trying to develop a nuclear weapons program, and have imposed sanctions to get Tehran to end its nuclear defiance and address global concerns about its nuclear activities.
"We believe this issue should be properly handled through dialogue" and not through confrontation and sanctions, Yang said.
He also said despite international criticism, China's stance on Syria, where it is seen as backing the government, was gaining widespread support.
The United Nations says 7,500 people have been killed in a year of violence in Syria. President Bashar Assad's troops have been accused of carrying out harsh attacks on protesters, as well as rebels battling the government.