China's economic growth slowed to 24-year low of 7.4 percent in 2014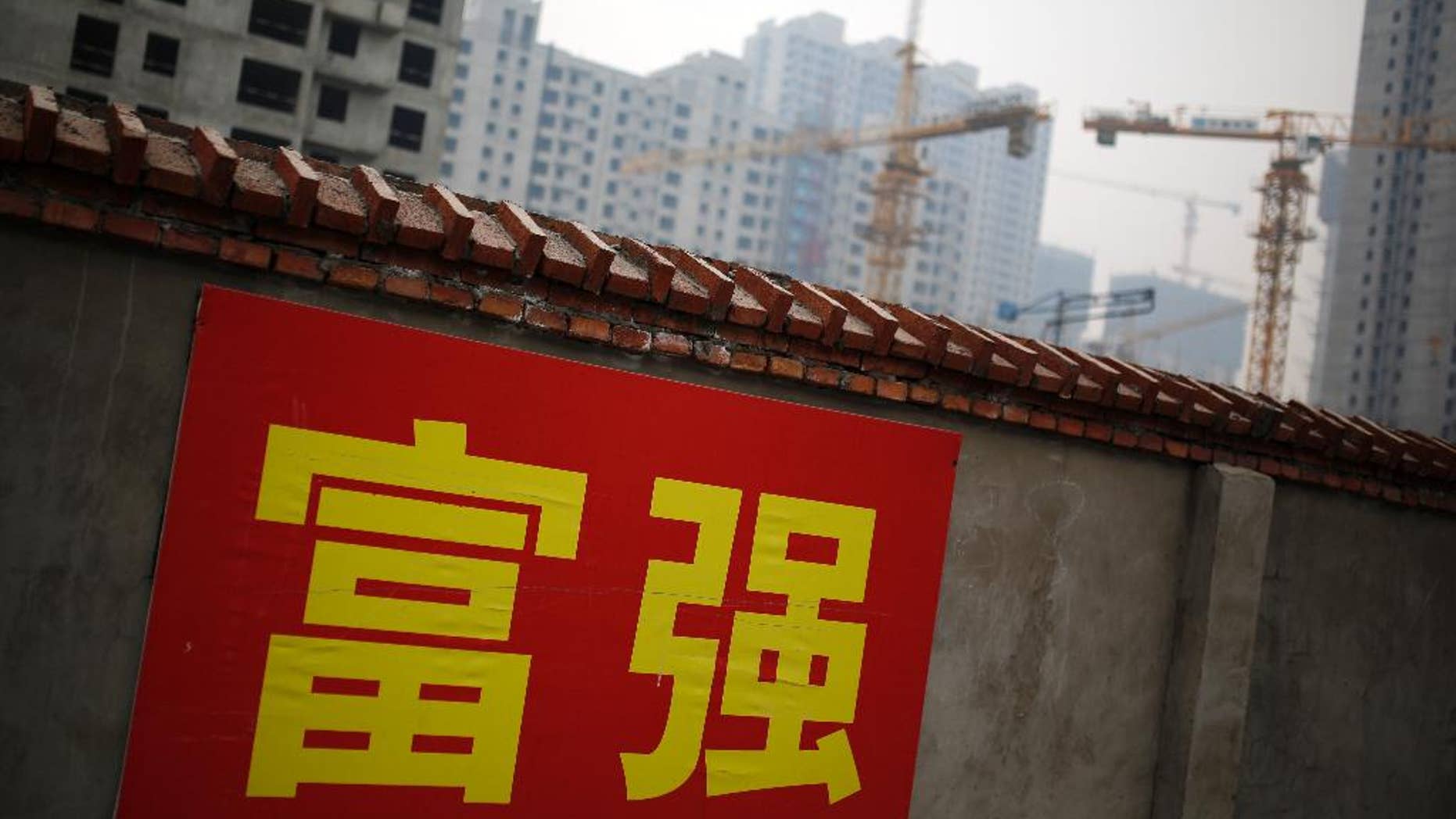 HONG KONG – China's economic growth slowed to 7.4 percent last year, the weakest expansion in more than two decades.
The numbers released Tuesday are still miles ahead of growth rates in major industrialized economies, but represent a sharp decline from double digit growth in previous years. That adds to pressure on the country's communist leaders as they try to prevent a sharper slowdown in 2015 while overhauling the economy.
The 2014 growth rate was the slowest for the world's second-biggest economy since 1990, when it expanded 3.8 percent, and undershoots the official full-year target of 7.5 percent.
Growth in the fourth quarter of last year was 7.3 percent, unchanged from the previous quarter, which was the slowest expansion in five years.
China's slowdown is partly a function of Beijing's efforts to transform the economy, weaning it off overreliance on heavy industry and trade in favor of domestic consumption. But the transition has been buffeted by a range of problems, including a slumping property market and uneven exports.
Chinese officials have tried to lower expectations by saying growth below the official target would be acceptable.
President Xi Jinping said last year that the economy has entered a "new normal." But a surprise interest rate cut by policymakers in November indicated they were worried about a politically dangerous spike in job losses.
At a news conference, Ma Jiantang, the director of the National Bureau of Statistics, said that 2014's growth "was within a reasonable range."
China's economy grew 7.7 percent in 2013.