Chavez Says Venezuela Will Only Recognize Qaddafi Government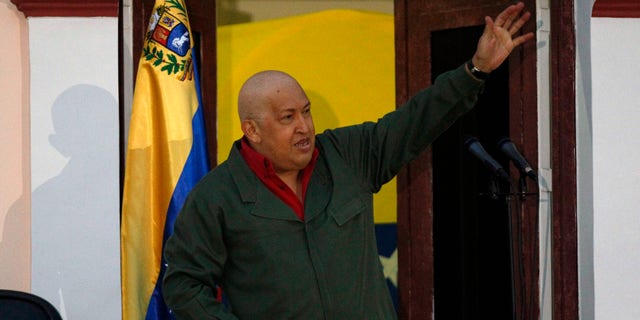 CARACAS – President Hugo Chavez said Tuesday that Venezuela will continue to recognize Muammar al-Qaddafi as the leader of Libya and will refuse to recognize a rebel-led interim government.
Chavez spoke as Libyan rebels blasted through the gates of Qaddafi's compound in the Libyan capital of Tripoli after hours of intense fighting. Qaddafi's whereabouts remained unclear.
"We recognize only one government: the one led by Muammar al-Qaddafi," said Chavez, speaking during a televised address.
He condemned the roles of NATO and the U.S. government in Libya's conflict.
"Without a doubt, we're facing imperial madness," Chavez said, condemning NATO's airstrikes.
Chavez accused the U.S. and European countries of using a strategy of fomenting internal conflict in order to seize control of the country's oil riches.
"Getting the dogs to fight. Arming here, arming there, and later bombing it and we take that country," Chavez said, describing that as the U.S. government's aim in the conflict.
"They loot it and they take the international reserves and the oil," Chavez said. "This destroys international law and takes the world back to the Stone Age."
Chavez has been a staunch defender of Qaddafi throughout the conflict and recently called the country's rebels a "group of terrorists."
Chavez did not say whether he had been in contact with Qaddafi in recent days.