Champion racehorse owned by Queen Elizabeth II fails drug test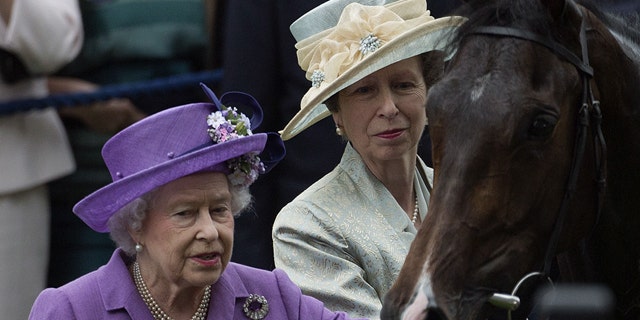 One is not racing clean.
A champion racehorse owned by Britain's Queen Elizabeth II has tested positive for morphine, a banned substance on race days in the United Kingdom.
The British Horseracing Authority announced last week that tests on five horses under the care of various trainers showed the presence of morphine in their 'A' samples. Late Tuesday, Buckingham Palace said that one of the horses was the monarch's 5-year-old mare Estimate
The Daily Telegraph reports that the horse will likely forfeit its second-place finish in the Gold Cup at Ascot this past June, as well as the prize money of 80,625 pounds ($137,671).
A statement released by Buckingham Palace late Tuesday said that the Queen had been made aware of the positive test, and said the result was likely due to the horse's consumption of contaminated feed. Morphine is allowed to be used while training horses as either a painkiller or sedative.
John Warren, the Queen's bloodstock and racing adviser, said in a statement that Estimate's trainer Michael Stoute "is working closely with the feed company involved to discover how the product may have become contaminated prior to delivery to his stables."
Estimate won the Gold Cup at Ascot in 2013, and there was no indication that the horse would be stripped of that title. The race, run at a length of two miles and four furlongs, is one of the five so-called flat racing classics on the British horse racing calendar. Horses owned by the Queen have won four of those events, as well as 22 races at Royal Ascot.
The Associated Press contributed to this report.
Click for more from The Daily Telegraph