Cardinal: Nicaragua talks at impasse, suspended indefinitely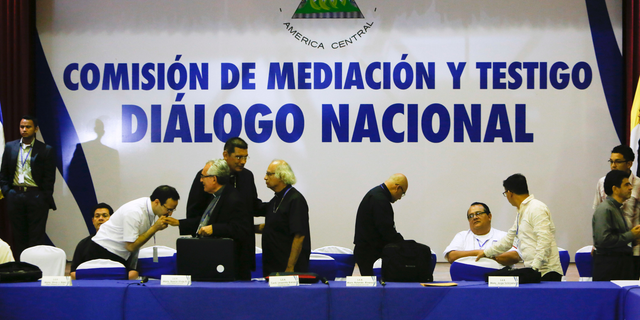 NEWYou can now listen to Fox News articles!
MANAGUA, Nicaragua – Nicaraguan Cardinal Leopoldo Brenes says talks between President Daniel Ortega's government and opposition and civic groups have reached an impasse and been suspended indefinitely.
The Roman Catholic Church has been mediating the dialogue following anti-government protests and a crackdown in which dozens of people were killed.
Brenes said Wednesday that bishops decided to suspend the negotiations due to a lack of any consensus being reached.
He suggested a mixed commission of three representatives from each side be formed to seek a solution to the impasse.