Canadian guard killed by gunman remembered as patriot, hero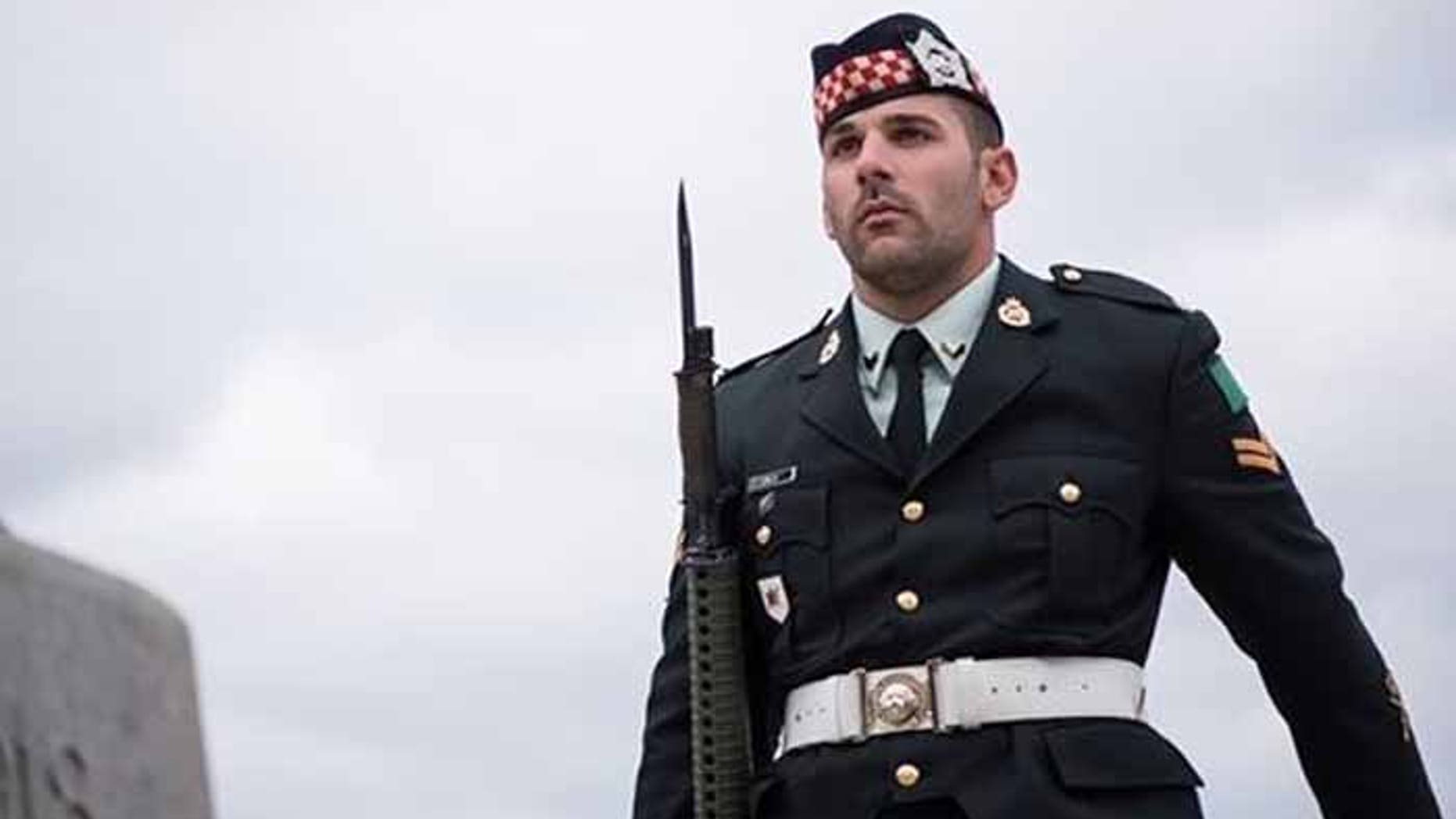 Nathan Cirillo realized his lifelong dream when he joined the so-called "Argylls" to defend his country.
When his time came, he never had a chance. Cirillo was gunned down Wednesday while holding an empty rifle and performing one of Canada's most sacred ceremonial duties, standing sentry at the Tomb of the Unknown Soldier at the National War Monument on Parliament Hill
The 25-year-old corporal in Canada's Argyll and Sutherland Highlanders regiment died in the initial moments of an attack that sent the nation's capital into lockdown and only ended after a sergeant-at-arms in Parliament Hill's House of Commons shot Muslim fanatic Michael Zehaf-Bibeau dead inside the complex.
Witnesses said Zehaf-Bibeau jumped out of a car and raced toward the monument, where, without warning or reason, he shot and killed the married father of a 6-year-old boy.
[image]
"He was a wonderful young man," Cirillo's aunt told the Globe and Mail. "Not an enemy in the world."
Bob Bratina, mayor of Cirillo's hometown of Hamilton, told the Ottawa Sun Cirillo became a cadet when he was just 13, then joined the Argylls about five years ago. Cirillo was fulfilling a short rotation with a one-month maximum as a guard at the war memorial. But the largely ceremonial position was established just seven years ago to protect the memorial, which includes the Tomb of the Unknown Soldier, from vandalism, not crazed gunmen.
"Someone who is assigned to ceremonial guard at the cenotaph in Ottawa is a very highly trained, qualified individual," Bratina said. "To stand in ceremony at the national war memorial in Ottawa, right next to the Parliament buildings, is one of the highest accolades you can get."
Friends described Cirillo as a loving father who worked out religiously and recently rescued an abandoned puppy. Writing on his Instagram account, Cirillo told of finding the emaciated German shepherd-mix, nursing it back to health and finding a home for it.
[pullquote]
"Found him a pretty home, hope he has a good life," Cirillo wrote just four weeks ago.
Bratina said he visited with Cirillo's family Wednesday, after the soldier was identified as the lone victim in the attack.
"It was very sad," Bratina told the Globe and Mail. "We had some hugs and tears." He described Cirillo's family as a "typical Hamilton family – beautiful home, clean as a whip, pictures of Nathan and his two sisters on the wall."
Friends have set up a website to collect funds for Cirillo's wife and son.