British Prime Minister says Queen 'purred down the line' when told of Scotland referendum vote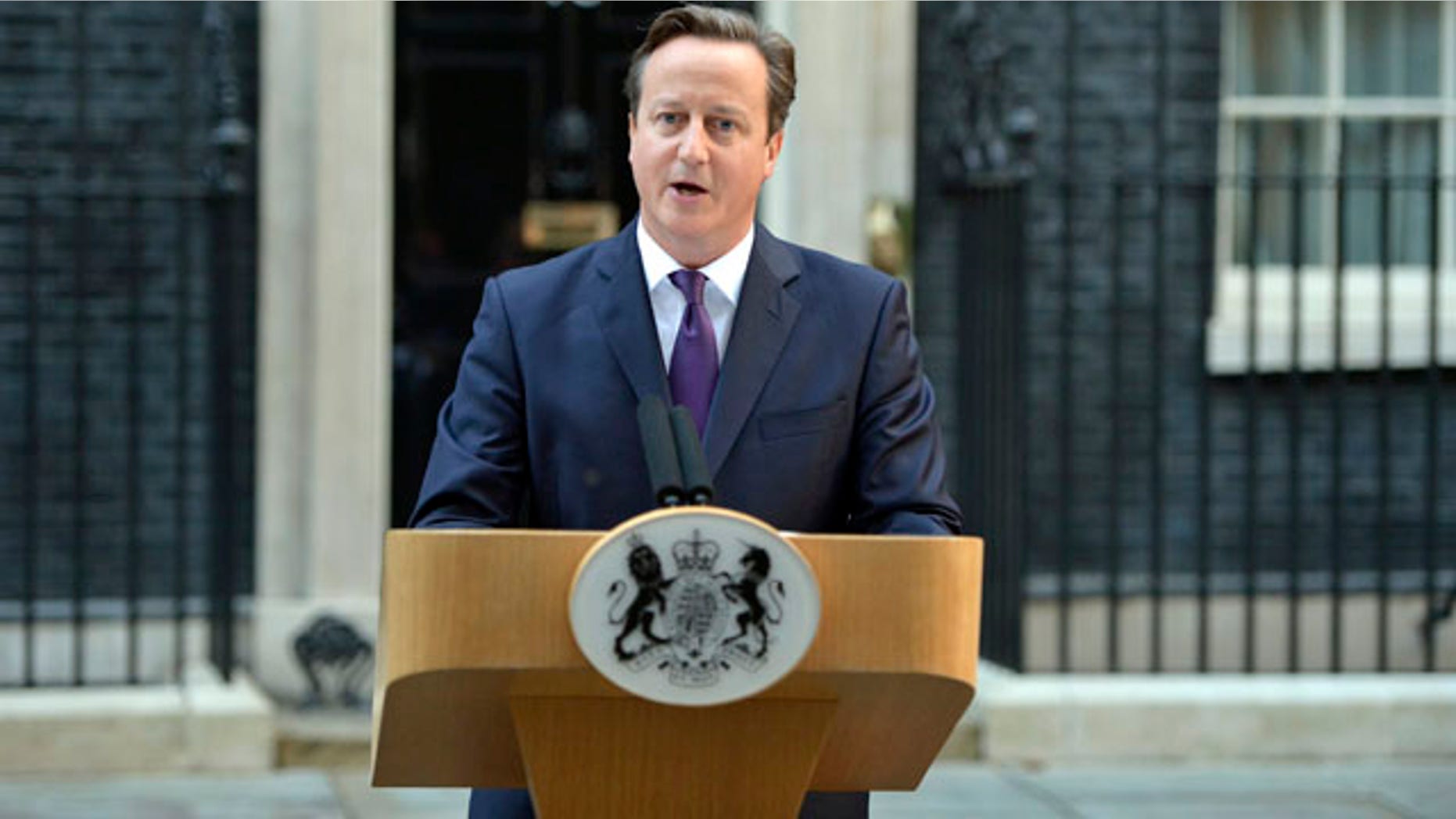 British Prime Minister David Cameron was overheard Tuesday telling former New York Mayor Michael Bloomberg of Queen Elizabeth II's pleasure at the result of last week's Scottish independence referendum, saying the monarch "purred down the line."
Sky News reported that Cameron, in New York for the United Nations General Assembly, was being shown around Bloomberg's offices accompanied by TV cameras.
"The definition of relief is being the Prime Minister of the United Kingdom and ringing the Queen and saying 'It's all right, it's okay,'" Cameron told Bloomberg. "That was something. She purred down the line."
Scottish voters rejected independence by 55 percent to 45 percent in Thursday's referendum, though polls taken before the balloting anticipated a much closer result. On that point, Cameron was heard telling Bloomberg, "I've said I want to find these polling companies and I want to sue them for my stomach ulcers because of what they put me through. It was very nervous moments."
Buckingham Palace maintained that the Queen would remain impartial throughout the campaign, and there was the possibility that she could have been asked to remain Queen of an independent Scotland had the result been different. However, she was overheard telling a well-wisher the Sunday before the referendum that Scotland should "think very carefully about the future."
Following the vote, the monarch said in a statement "all of us throughout the United Kingdom will respect" the poll's result, and that mutual understanding will overcome the "strong feelings and contrasting emotions" during the Scottish debate.
Neither Downing Street nor Buckingham Palace had any comment on Cameron's remarks, with a spokesman for Cameron saying that he does not comment on private conversations.
The Associated Press contributed to this report.