Britain's Prince Philip Taken to Hospital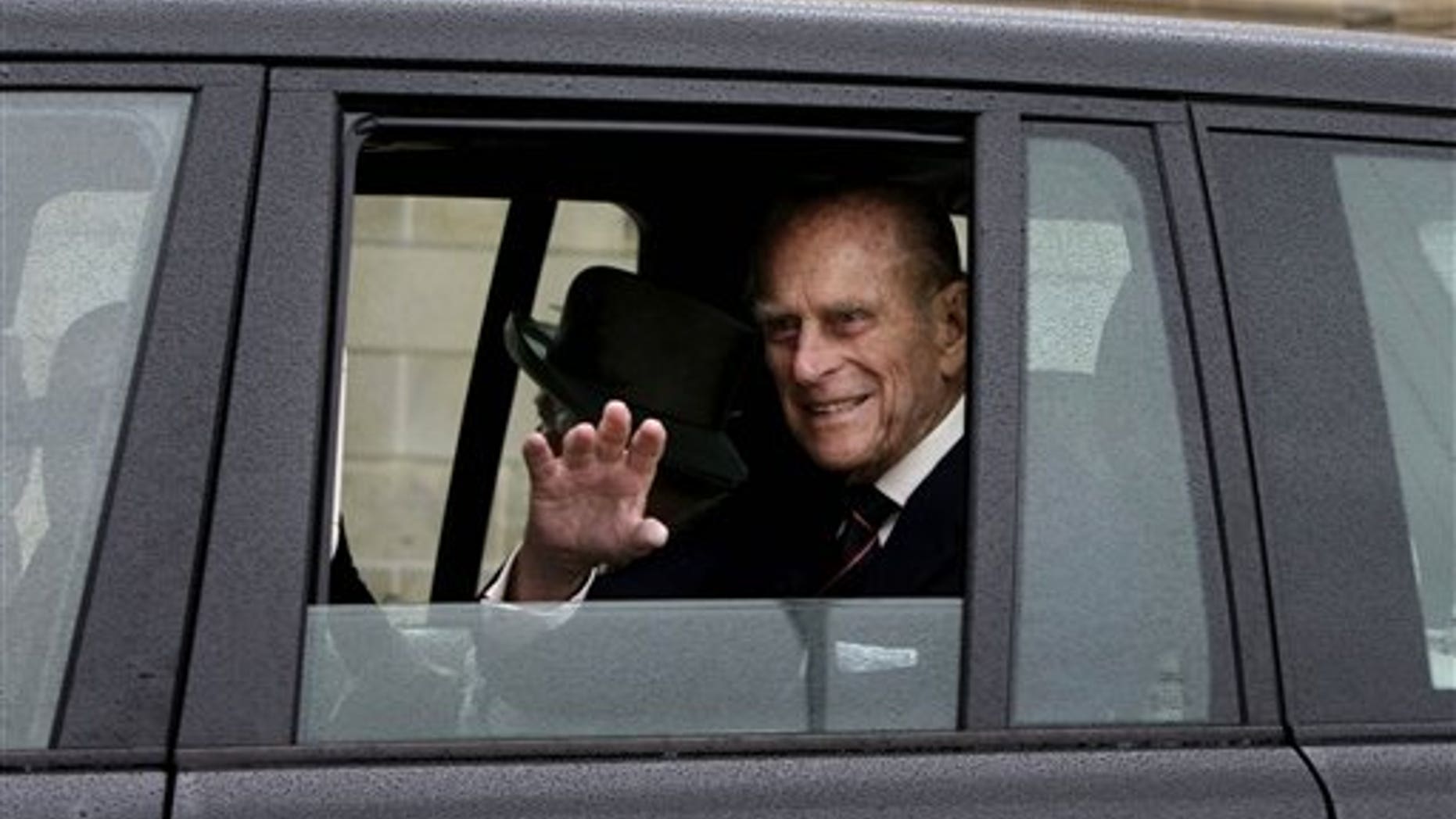 LONDON – Palace officials say Queen Elizabeth II's husband has had a coronary stent put in after experiencing chest pains.
A spokeswoman for Buckingham Palace said Prince Philip will remain in hospital for a "short time" for observation.
She added that it was a "very minimally invasive procedure."
Prince Philip, 90, was taken from Sandringham, the queen's sprawling estate in rural Norfolk, to the cardiac unit at Papworth Hospital in Cambridge for "precautionary tests," a spokeswoman for Buckingham Palace said.
She declined to comment further and spoke on customary condition of anonymity. A hospital spokeswoman referred all calls back to the palace.
Philip is known for his good health and rarely misses royal engagements. Upon his 90th birthday in June, he announced plans to cut back his official duties.
The colorful and often outspoken husband of Elizabeth has been a familiar figure at his wife's side for decades. He has championed numerous charities over the years, but is advising the ones he heads to start planning an orderly transition as he plots the end of his working life.
Philip has been at Sandringham since Monday for the royal family's Christmas festivities, Buckingham Palace said.
The royals will celebrate a traditional Christmas this weekend, followed by a year's worth of festivities to mark the queen's 60th year on the throne.
Elizabeth and Philip are planning to mark the event with a series of tours throughout England to culminate with a celebration in London in early June that will include an unprecedented pageant on the River Thames with up to 1,000 boats taking part.
Most of the senior royals, including Prince William and his wife, now formally known as the Duchess of Cambridge, will be dispatched across the globe to help the aging monarch celebrate her Diamond Jubilee.