Britain bans Nigeria's Boko Haram under anti-terror law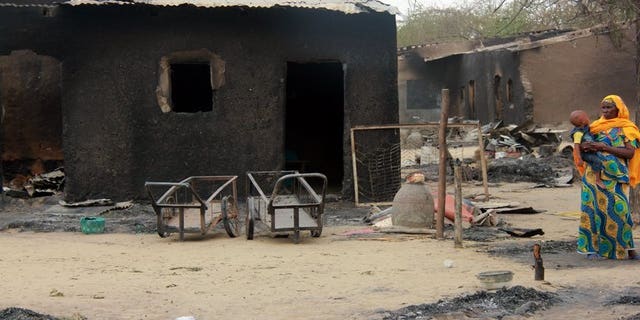 LONDON (AFP) – The Nigerian-based Islamist extremist group Boko Haram is to be banned in Britain under anti-terror laws, the British interior ministry announced on Monday.
The Home Office said British-based extremists Minbar Ansar Deen, also known as Ansar al-Sharia UK, would also be proscribed from Friday, subject to parliamentary approval.
"This will make membership of, and support for, these organisations a criminal offence," the ministry said in a statement.
"The government is determined to work with the international community to tackle terrorism and take the steps necessary to keep the UK public safe.
"Proscription of these groups sends a clear message that we condemn their activities."
Some 3,600 people have been killed during Boko Haram's four-year insurgency in north and central Nigeria, according to Human Rights Watch.
The latest attack on Saturday saw gunmen kill 42 people, almost all of them students, as they stormed a boarding school in the northeastern state of Yobe.
The group has claimed to be seeking an Islamic state in Nigeria, but is believed to include various factions with different aims.
The British government said its ban on Boko Haram would give police the power to target British support for the group.
The British-based Minbar Ansar Deen allegedly promotes terror through its website and encourages people to travel abroad to engage in extremist activity, the Home Office added.
Under the 2000 Terrorism Act, the home secretary, or interior minister, can ban an organisation if it is believed to have terror links.
If the ban on Boko Haram and Minbar Ansar Deen is approved by parliament, it will be a criminal offence in Britain to belong to or support the groups, as well as to arrange meetings or wear clothing supporting them.
Al-Qaeda and Somalia's Shebab insurgents are also proscribed under British law.