Brazil's Miss Bumbum Contest Marred By Controversy Over Bribery Allegations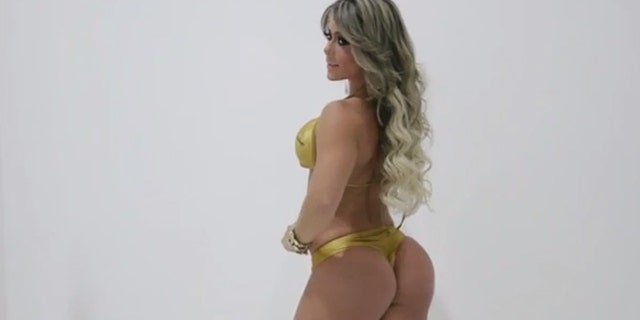 Rivals in Brazil's Miss Bumbum 2013 say there are no ifs, ands or butts about it — two of the candidates allegedly bribed judges to rig the voting process.
Local Brazilian media reports claim that two blonde bombshells – former dancer Mari Sousa, 25, and law student Eliana Amaral, 24 – coughed up over $32,000 each to be named first and second place respectively in the 2013 Miss Bumbum Contest.
"It's no longer a secret to anyone that Miss Bumbum has been bought and already has a winner, Mari Sousa," said a rival for the most desirable derriere of the year, Poliana Lopes, according to the Mirror newspaper. "I'm very sad because the result isn't deserved, and her bottom isn't the most beautiful."
In its third year, the Miss Bumbum competition judges the scantily clad on their ... well, on their bums. The contest has become hugely popular in Brazil, where a woman's rear end is revered thanks in large part to the famed Brazilian bikini, and winners of the competition have gone onto become national celebrities.
While event organizers have yet to comment on the backside battle, other contestants seem assured that the alleged bribes have taken place. One contestant – Sheyla Mell – has called on the other contestants to boycott the finals.
"I want to thank everyone for voting for me, but we're in Brazil where everything has a price," Mell said, according to the Daily Mail. "I'm annoyed because all the other contestants have worked hard, only to find out that a winner has already been chosen. Don't waste any more time voting for me."
The contests begin with 27 participants before being whittled down to the 15 finalists via online voting. A panel of six women and five men then choose the winner.
Last year's winner, Carine Felizardo, still regularly features on magazine covers and TV shows and runner-up Andressa Urach went on the Brazilian version of reality show "The Farm" and claims to have had an affair with Real Madrid star Cristiano Ronaldo.
Follow us on twitter.com/foxnewslatino
Like us at facebook.com/foxnewslatino