Brazilian court finds Rousseff government broke finance laws in budget practices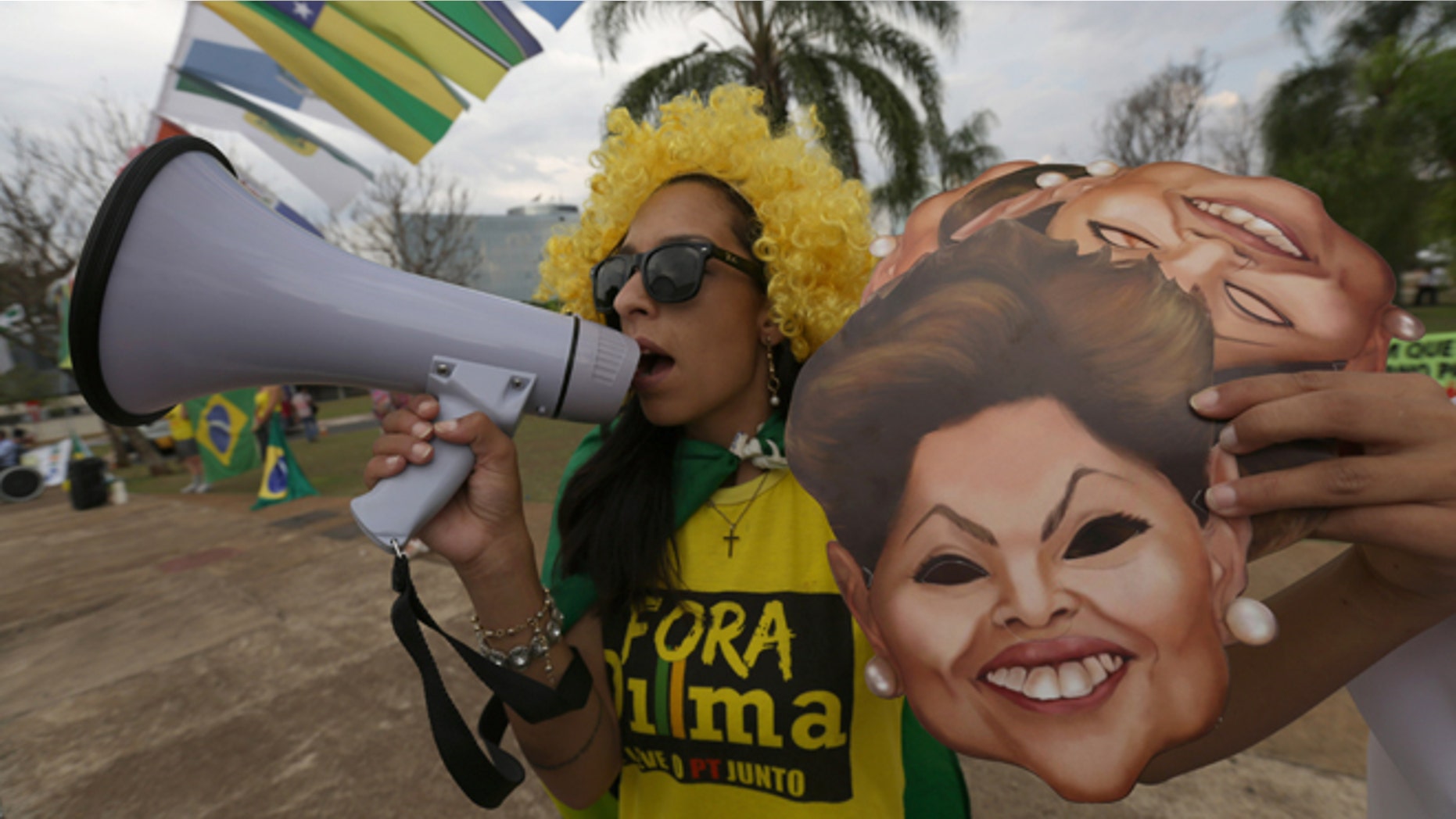 SAO PAULO (AP) – Brazil's federal audit court said Wednesday that President Dilma Rousseff's government violated accounting practices last year and broke the country's finance law by illegally using money from state banks to fill budget holes.
The unanimous finding by the eight judges could open a strong legal avenue for Rousseff's opponents to begin impeachment proceedings against her in Congress amid widespread anger among Brazilians over economic troubles and corruption scandals.
The court's decision formally approved its earlier report that said Rousseff broke Brazil's finance law. Its recommendation now goes to Congress, which will use the court's report when voting whether to reject or accept the government accounts.
According to that report, Rousseff broke the fiscal responsibility law by delaying repayments to state-owned banks that advanced funds to pay for social programs such as unemployment insurance and low cost housing projects.
The court's finding is not judicially binding, but may help Congress decide whether Rousseff violated fiscal rules.
Adding fuel to attempts to impeach Rousseff, Brazil's top electoral authority ruled Tuesday that there are grounds to investigate allegations of irregularities in her re-election campaign last year.
Officials of the Supreme Electoral Court said the court will investigate Rousseff's election campaign to see if it was financed by illegal money, including donations originating from the huge kickback scandal that has engulfed state-run oil company Petrobras.
The electoral court's investigation was requested by the main opposition party, the Social Democracy Party, whose leader Aecio Neves narrowly lost to the presidential election to Rousseff last October.
If the court found illegal funds in her campaign or other irregularities, it could invalidate Rousseff's election as well as that of Vice President Michel Temer, leading to new elections.
Like us on Facebook