Belarus' president says his country doesn't need Russian military air base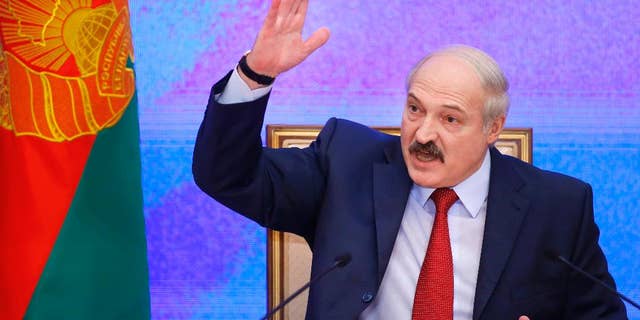 MINSK, Belarus – Belarusian President Alexander Lukashenko says his nation doesn't want to host a Russian military air base, a statement highlighting a strain between the two neighbors and allies.
Lukashenko said Tuesday that he knows nothing about plans to set up a Russian air base in Belarus and added that his nation doesn't need it, according to state news agency Belta.
Lukashenko's statement follows Russian President Vladimir Putin's order to his government last month to sign an agreement on Russian military base in Belarus. The two countries have close political, economic and military ties and Belarus depends on Russian energy and other subsidies.
At the same time, Lukashenko has moved recently to improve Belarus ties with the West, which were strained over his crackdown on dissent and free media.