Barclays faces $453-mln fine over US price rigging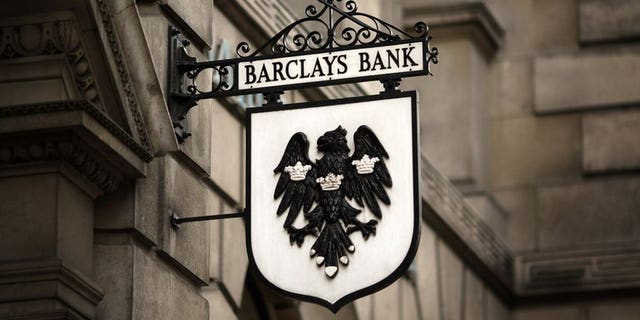 LONDON (AFP) – British bank Barclays has been hit by US federal regulators with a $453-million (344-million-euro) fine for alleged electricity price manipulation in western US markets, a charge which the scandal-hit bank denies.
The US Federal Energy Regulatory Commission (FERC) ordered Barclays overnight to pay a total of $453 million in civil penalties for allegedly seeking to manipulate electric energy prices in California and other markets from late 2006 until 2008.
The Commission added it had concluded that the bank and four of its traders had manipulated the index price to benefit Barclays' trading positions.
"Given the seriousness of the violations and the lack of any effort by Barclays and the traders to remedy their violations, FERC ordered Barclays to pay $435 million in penalties," the agency said in a statement released overnight.
FERC also ordered the four traders to pay big individual penalties, comprising $15 million and three smaller fines of $1 million each. The fines must be paid within 30 days.
Barclays must also forego an additional $34.9 million in profits, plus interest, to fund the Low-Income Home Energy Assistance Programs of Arizona, California, Oregon, and Washington.
The Commiddion added: "FERC finds that their actions demonstrate an affirmative, coordinated and intentional effort to carry out a manipulative scheme."
News of the US energy probe was first revealed in October 2012, just as the Barclays was reeling from the Libor interbank rate-rigging scandal which has plagued the financial sector ever since.
Barclays repeated that it would "vigorously defend" itself against the latest allegations.
"We are disappointed by the action that FERC took," the London-listed bank said in a statement obtained by AFP on Wednesday.
"We believe the penalty assessed by the FERC is without basis, and we strongly disagree with the allegations made.
"We believe that our trading was legitimate and in compliance with applicable law."
It added: "We have cooperated fully with the FERC investigation, which relates to trading activity that occurred several years ago. We intend to vigorously defend this matter."
The case is part of a regulatory crackdown on large banks that trade in US energy markets. It follows a $1.7-million penalty for a division of Deutsche Bank earlier this year over charges that it manipulated California's energy markets in 2010.
The Libor scandal erupted last year when Barclays was fined ??290 million ($470 million, 363 million euros) by British and US regulators for attempted manipulation of Libor and Euribor interbank rates between 2005 and 2009.