Bahrain launches investigation into main Shiite opposition group al-Wefaq over online posts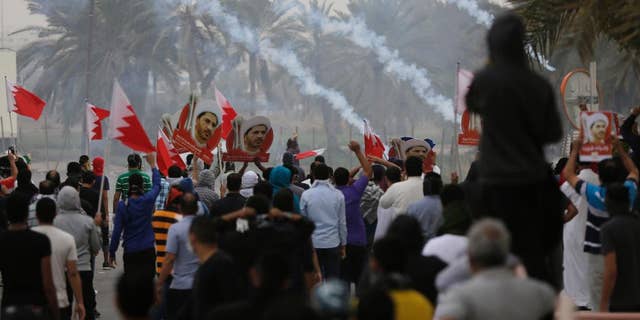 MANAMA, Bahrain – Bahraini authorities have launched an investigation into statements by the country's main Shiite opposition group, whose leader is already in jail awaiting a verdict on charges against him.
The Interior Ministry said in an emailed statement Tuesday that the probe involves statements made by the al-Wefaq group on its website and on Twitter. It says the group is suspected of "publicly inciting hatred against the government and distributing false news," and that it allegedly called for "illegal rallies and incited hatred against the Interior Ministry and a foreign country."
It did not provide details. The case has been referred to the public prosecutor's office.
Al-Wefaq did not respond to a request for comment. Leader Ali Salman was arrested in December and denies allegations of incitement to forcibly topple the government.