Aunt of missing California children begs their father not to hurt them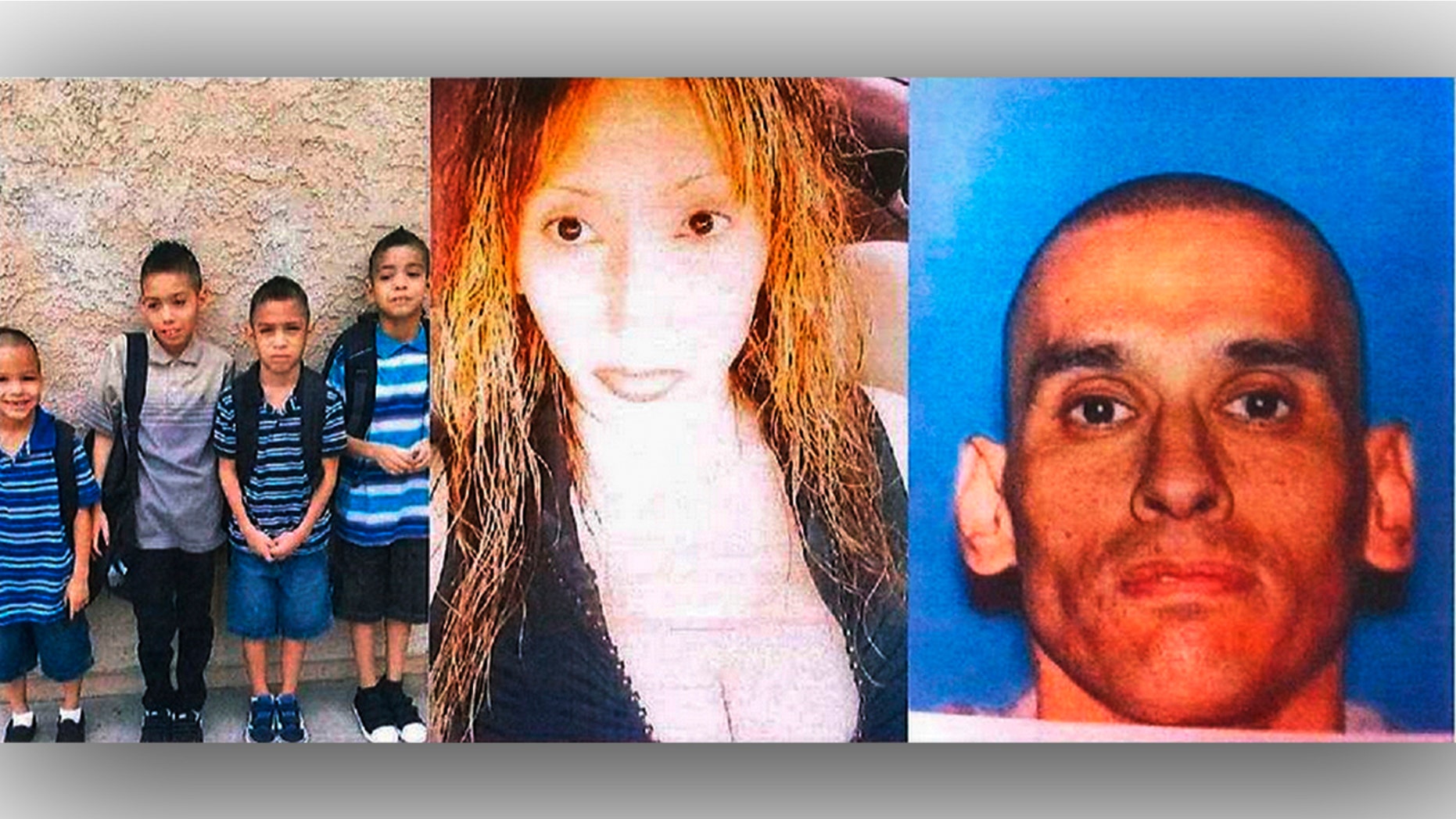 The sister of a woman who has been missing along with her four sons since Dec. 5, made a tearful plea to the husband – who also has not been seen in a week – not to hurt anyone and return the children.
Pam Valdez, the sister of missing Erica Perez, 39, made her plea in a news conference Wednesday night after police found the body of a woman in the trunk of the family car.
Police say that Perez's husband, 43-year-old Daniel, is a person of interest.
Police have not yet positively identified the body as being that of Erica, but Valdez's pleas – for the return of the young boys – hinted at the likelihood that it was her sister who was found in the trunk.
"You're breaking our hearts. We don't know where the kids are, they need us," said an emotional Valdez. "Please bring the kids back, Danny. Please don't hurt them."
"Just drop them off at a fire station somewhere," she begged. "Don't hurt them please. They're innocent."
Relatives of the couple have told authorities that the Perez's had a history of domestic violence.
Their four sons are Jordan, 11, Jaiden, 9, Tristan, 8 and Alex, 6.
A fifth son reportedly had been staying with a grandmother.
Neighbors were bewildered, describing how from the outside, things seemed normal.
The front of the family home in Montebello, which is about 15 miles east of downtown Los Angeles, was decorated for the holidays.
"They decorated for Christmas, Thanksgiving, Halloween," neighbor Jacinto Talamante told KTLA. "They were out there decorating together."
People realized something was wrong when Daniel Perez missed work two days in a row, according to published reports.
Neither parent answered numerous calls to their phones.
On Wednesday, at around 5 p.m., police found the family's 2010 Honda Accord about a half a mile from the Perez home, and discovered a woman's body in the trunk. They are looking for a black 2014 Toyota Camry, which they believe Daniel Perez may have driven off in with his sons.
Police issued an Amber Alert for the missing children.
"We will work around the clock to locate them and locate them safely," said Capt. Luis Lopez of the Montebello Police Department to reporters.
The Associated Press contributed to this report.
Follow us on twitter.com/foxnewslatino
Like us at facebook.com/foxnewslatino