At least 3 dead after rescue helicopter crashes in central Japan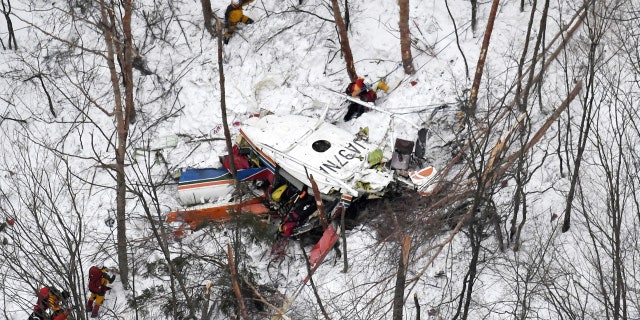 TOKYO – A rescue helicopter carrying nine people has crashed in snow-covered mountains in central Japan during a training flight, leaving at least three people dead and four missing.
Nagano prefectural police said three men pulled from the crash site were airlifted to nearby hospitals but pronounced dead, and two others found later were unconscious. Police said they believe the remaining four are still trapped underneath debris of the helicopter.
TV footage showed the mangled aircraft sitting belly up in the snow-covered forest on the side of Mount Hachibuse, about 150 miles northwest of Tokyo.
The cause of the crash was still under investigation. Police said the helicopter, carrying seven firefighters, as well as a pilot and an engineer, lost contact during a mountain rescue training Sunday afternoon.