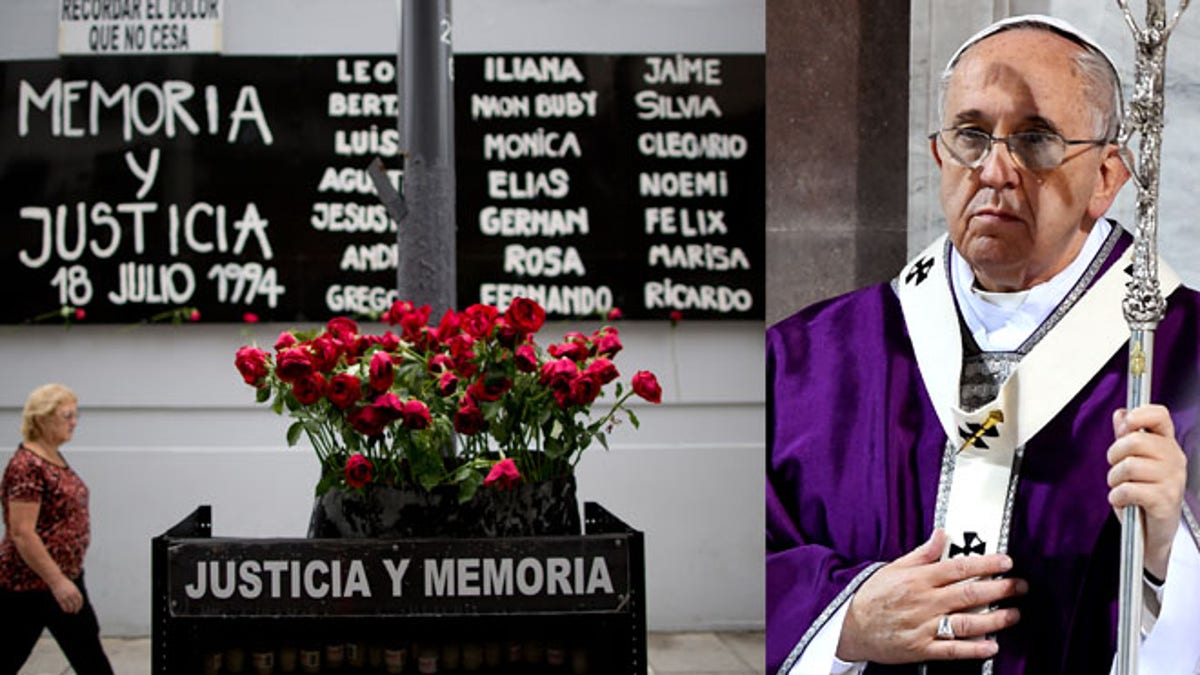 VATICAN CITY – Relatives of those killed in Argentina's worst terrorist attack have asked Pope Francis to intervene so that justice is found.
Members of an association of victims of the 1994 bombing of a Jewish community center in Buenos Aires briefly greeted the Argentine pope at the end of his Wednesday general audience.
Their visit came hours ahead a protest in the Argentine capital over the mysterious death of a prosecutor investigating the attack. The prosecutor had alleged that President Cristina Fernandez and her allies shielded Iranian officials accused of masterminding the bombing.
Victim association leader Sergio Burstein told reporters in Rome that Francis said he would to do whatever he could.
For Fernandez, her last year in office has now proven to be her most difficult, following the murky gunshot death of Prosecutor Alberto Nisman who was found dead on January 18 a day before he was set to provide evidence exposing a government conspiracy to cover-up Iran's involvement in perpetuating the 1994 terrorist attack.
Fernandez has denied the allegation and the government has suggested Nisman was being misled by intelligence sources.
Tens of thousands are expected to participate in a silent march on Thursday.
Francis and Fernandez have had a rocky past. The Pope criticized her socially liberal policies and what he has called the government's totalitarianism.
Fernández and her predecessor and late husband, Néstor Kirchner, defied church teachings to push through a series of measures with popular backing in Argentina, including mandatory sex education in schools, free distribution of contraceptives in public hospitals, and the right for transsexuals to change their official identities on demand.
Francis, who was auxiliary bishop of Buenos Aires in 1994, has already called for justice for the 85 victims.
"We tend to archive things in order not to burden ourselves with history, with suffering," the pope said in a video address in Spanish during the twenty year anniversary of the bombing in Buenos Aires in July 2014. "Today, together with my solidarity and my prayers for all the victims comes my desire for justice. May justice be done!"
He went on to say, "I have said that Buenos Aires is a city that still needs to cry, that still hasn't cried enough."
Based on reporting by The Associated Press.