Spy accused of being behind death of Argentina prosecutor called to testify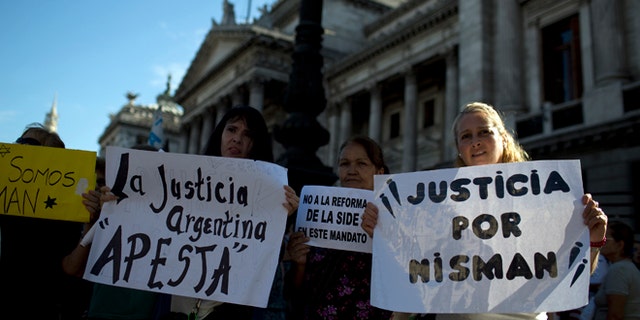 BUENOS AIRES (AP) – The recently deposed intelligence operative who Argentine President Fernández has suggested was involved in the mysterious death of prosecutor Alberto Nisman is being called to testify in the case.
Antonio "Jaime" Stiuso has been called to speak with the lead investigator Viviana Fein Thursday morning, according to official news agency Télam.
Nisman was found shot dead in his apartment Jan. 18, hours before he was to detail allegations that Fernandez helped shield Iranian officials connected to the 1994 terrorist attack of a Jewish community that killed 85.
Fernandez has suggested that Stiuso, who according to press reports oversaw a vast wire-tapping operation, was involved in Nisman's death but has not elaborated.
Like us on Facebook
Follow us on Twitter & Instagram