AP Interview: Cameron wants to secure Britain's future in EU, says no troops for Mali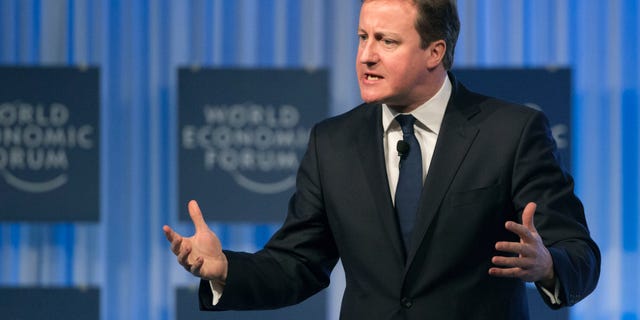 DAVOS, Switzerland – British Prime Minister David Cameron is shrugging off the possibility that Britons may vote to leave the EU, saying his vision of a changed Europe on Britain's terms is eminently achievable.
Cameron, speaking in an interview with The Associated Press at the World Economic Forum in the Swiss resort of Davos, says he wants to achieve change in Europe "so that we can secure Britain's place within it."
Asked if he was ready to lead the U.K. out of the EU if that's how the people voted, Cameron says he trusts the British people to make their choice.
Cameron also ruled out the prospect of sending British combat troops to Mali, where a French-led force is battling Islamist extremists who are threatening a swath of northwest Africa.