Annan urges economic, social reform in Myanmar state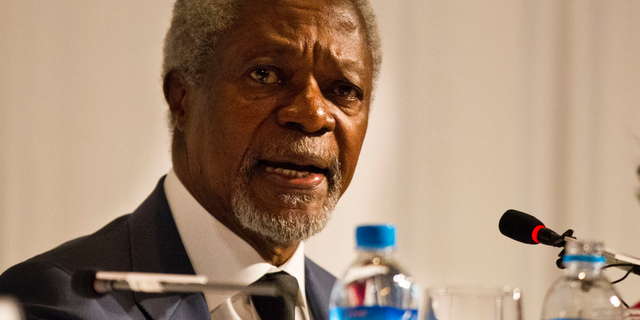 YANGON, Myanmar – A commission led by former U.N. Secretary-General Kofi Annan has recommended economic development and social justice to counter deadly violence between Buddhists and Muslims in Myanmar's Rakhine state, stressing that the government of Aung San Suu Kyi must act quickly and decisively.
The Rakhine Commission, established in August 2016 at Suu Kyi's behest, says in a report that the situation in Rakhine state is becoming more precarious and requires a sustained and coordinated effort by civilian and military authorities.
The report, presented Thursday at a news conference attended by Annan, says it is essential to ensure equal rights for Muslim Rohingya, while acknowledging that will be controversial among the Buddhist Rakhine community that considers them illegal immigrants.