Anglican leader says DNA tests have revealed his real father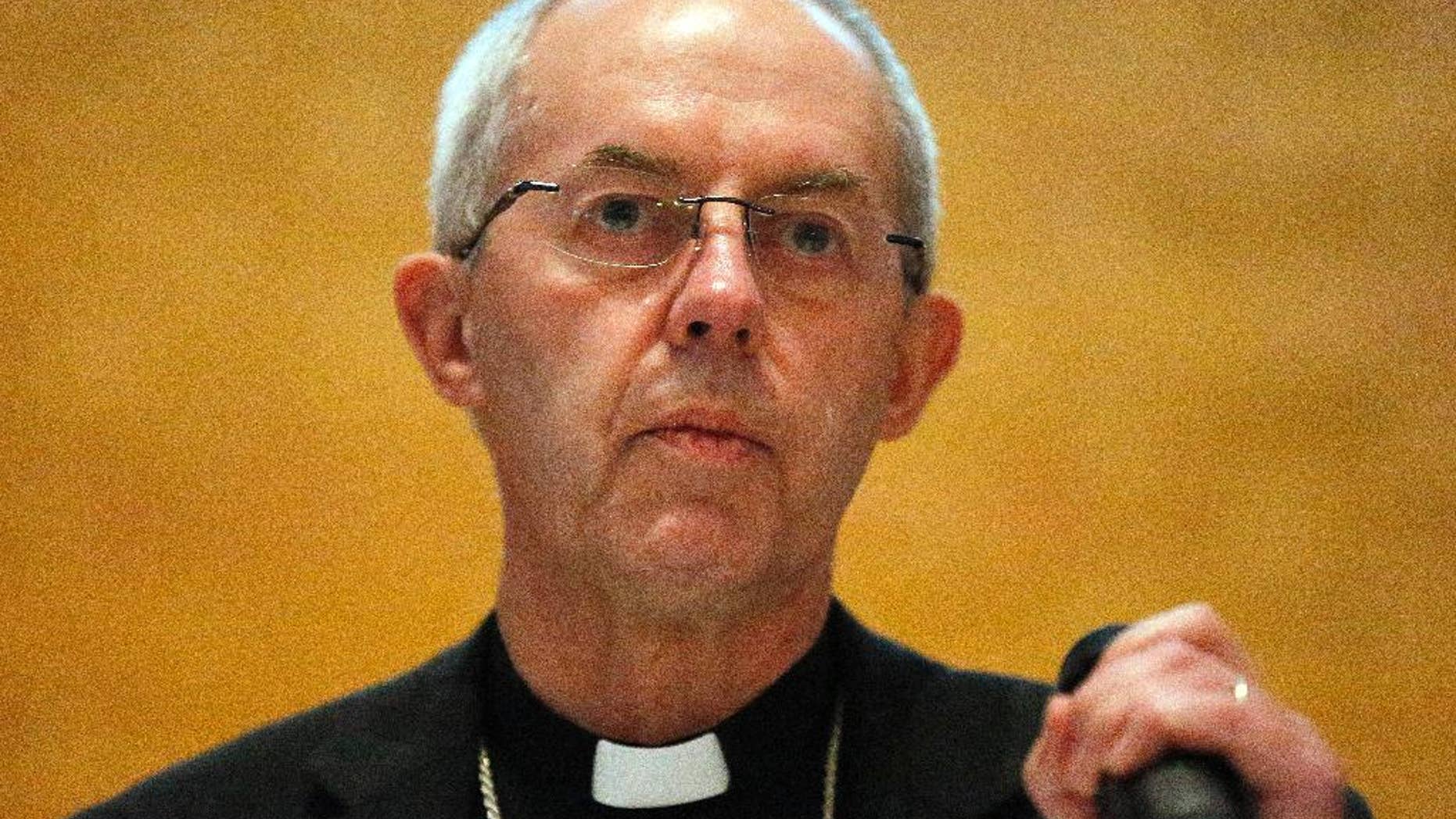 LONDON – The archbishop of Canterbury says DNA tests have identified his real father, but the revelation hasn't shaken his sense of identity.
Earlier this month, DNA analysis of Archbishop Justin Welby's mouth swabs determined that his father was not whisky salesman Gavin Welby but civil servant Sir Anthony Montague Browne. Browne and Welby's mother, Jane Williams, both worked as aides to Prime Minister Winston Churchill.
Saturday's announcement from Welby, leader of the Church of England and the worldwide Anglican Communion, followed an investigation by the Daily Telegraph newspaper.
Welby said: "I find who I am in Jesus Christ, not in genetics, and my identity in him never changes."
Williams issued her own statement confirming a drunken one-night stand with Browne shortly before her 1955 marriage to Welby.