American Airlines Flight Attendant Sues Over Accusations She Hid Rats In Her Underwear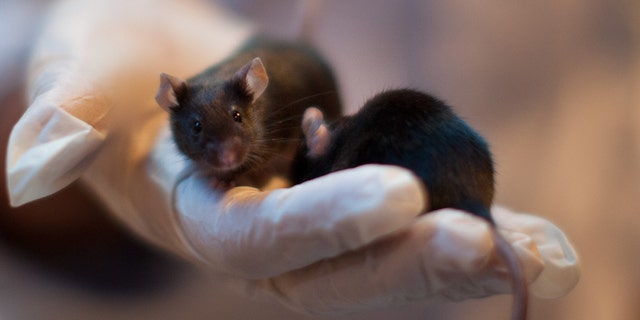 A New York flight attendant has been accused of hiding pet rats in her pantyhose and panties in order to sneak them onto planes.
And now she is firing back, filing a lawsuit against her American Airlines colleagues for unspecified damages over the accusations.
As the New York Post reported, Louann Giambattista life was turned upside with three coworkers accused her of smuggling rats onto a plane in 2012.
Two American Airlines employees made the rat-smuggling allegations Giambattista in 2012.
According to the lawsuit filed last week , one of the accusers, a pilot, told airline officials the 55-year-old had "a bulge in [her] pocket" that looked like a "live pet."
An admitted animal lover, Giambattista said in the court papers a fellow flight attendant went along with the claims when she saw her "eating a dinner roll out of a cup" because, according to her accuser, that in turn meant she aas feeding one of her furry friends.
However Giambattista is calling the allegations "absurd" and "patently false."
According to her, she was simply hiding the roll to avoid looking unprofessional in front of the passengers.
"Everybody has pets — she has her pets at home, not at work," her attorney Stephen Morelli said. "She's not a nut. They're making her out to be a nut."
While no critters were ever found, the airline still put a flag on Giambattista's passport.
After being blacklisted for more than a year, the lawsuit alludes the allegations made "it nearly impossible for [her] to report to work" as federal agents were constantly subjecting her to stops and searches every time she passed through customs.
Giambattista said the situation got so bad it gave her "debilitating anxiety" and other of post-traumatic stress disorder symptoms.
Giambattista said "there was no reason for" why the 33-year industry veteran was targeted.
"People say, 'There must have been a reason,' but there is none."
So far, American Airlines has yet to address the claims though they said they would respond in court.
While Giambattista has "got a lot of different pets," including a dog, gerbils and hamsters, she does not have any rats. At one point, she did have a rat – but it died, her lawyer said.
Follow us on twitter.com/foxnewslatino
Like us at facebook.com/foxnewslatino