Al-Jazeera employees in Egypt quit: channel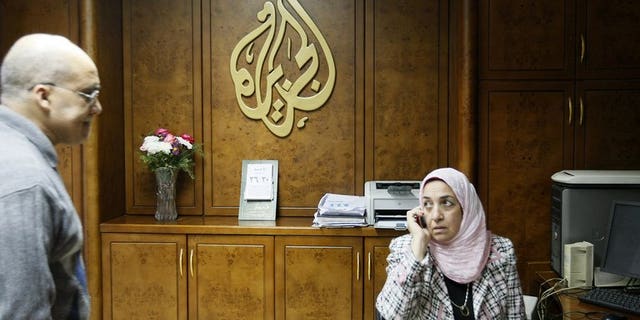 NEWYou can now listen to Fox News articles!
DOHA (AFP) – Several Al-Jazeera employees in Egypt have resigned because they disagreed with their employer's editorial line, an official at the Qatari television told AFP on Monday.
They did not say how many resigned, but media have reported that seven have left the company.
"Several new employees at the Al-Jazeera Mobasher (the media group's live station) office in Egypt, who have their own views on the situation in Egypt, decided to leave the channel," the official said on condition of anonymity.
Some in Egypt, and other Arab spring uprising countries, have criticised Al-Jazeera's editorial line, saying it favours Islamists.
The resignations came as the channel pressed its coverage of the ouster of Islamist president Mohamed Morsi by the Egyptian military on Wednesday.
The official said the employees who resigned "had not adapted to the editorial line of Al-Jazeera, which refuses to bow to pressure and which continues its coverage with professionalism, regardless of who is in power".
He said that he "understood the pressure they are under", adding that the resignations had not affected the staff of Al-Jazeera News, the group's main station.
According to media reports, the staff members resigned on the same day that more than 50 Morsi supporters were killed in demonstrations in Cairo.
Last Wednesday evening, after Morsi's ouster, Al-Jazeera broadcast a video of the Islamist, who hails from the Muslim Brotherhood, in which he referred to himself as the "elected president of Egypt".
The station said that security forces raided their premises and arrested several staffers.
The station, founded in 1996 and funded by gas-rich Gulf emirate Qatar, prided itself in beaming images from Arab spring uprisings into millions of homes across the region.
But its critics have accused it of favouring Islamists including the Muslim Brotherhood in Egypt.