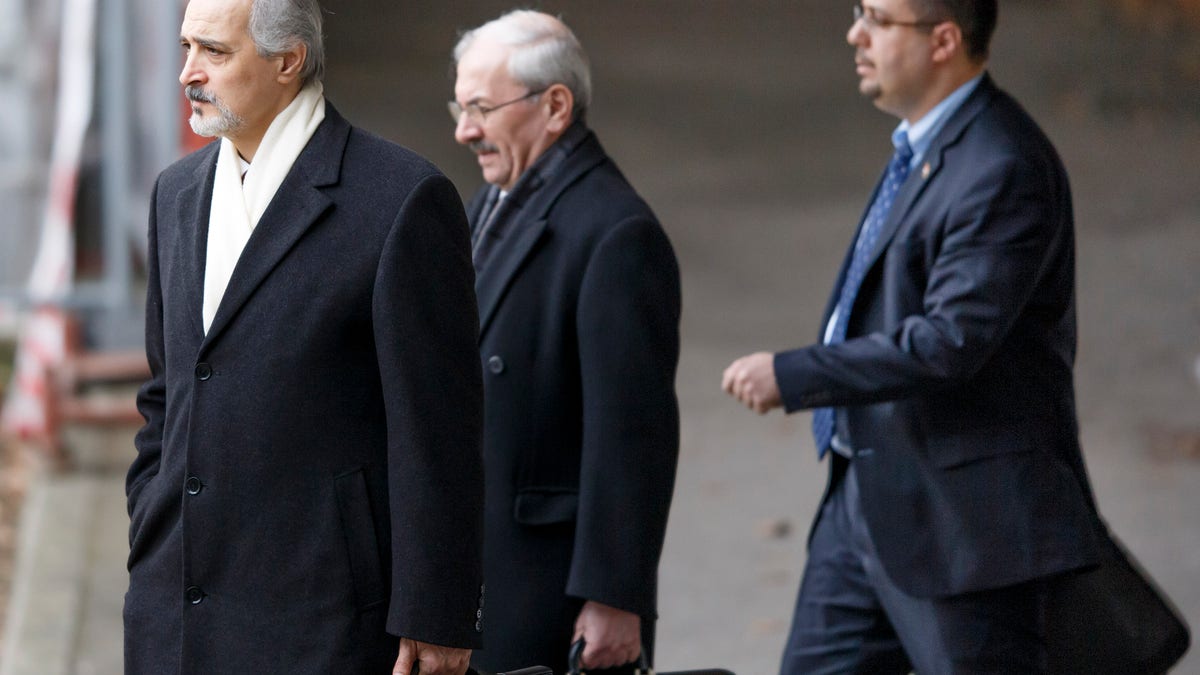 DAMASCUS, Syria – State TV says a Syrian official and a U.N. representative are meeting in the embattled city of Homs to discuss how to evacuate women and children from rebel-held areas there, as was agreed on in the peace talks in Geneva.
Monday's meeting comes a day after face-to-face negotiations in the Swiss city between Syrian government representatives and the opposition yielded the limited deal on the evacuations.
British-based activist Rami Abdurrahman of the Syrian Observatory for Human Rights says the meeting in Homs is trying to find a safe area to where women and children could be taken.
It's unclear when the evacuation would start.
Syria's Al-Ikhbariya TV quotes Homs governor, Talal Barrazi, as saying the arrangement "has nothing to do with what is being done in the Geneva talks."