Africa's youngest billionaire freed 9 days after being kidnapped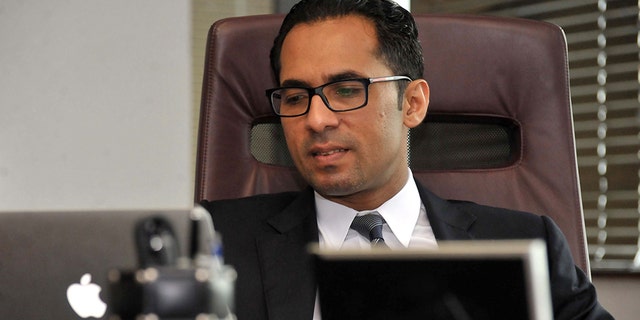 The man described as Africa's youngest billionaire announced on Saturday he is free more than a week after he was abducted from a luxury hotel in Tanzania.
"I thank Allah that I have returned home safely," said a statement released by Mohammed Dewji's foundation.
"I thank all my fellow Tanzanians and everyone around the world for their prayers. I thank the authorities of Tanzania, including the Police Force for working for my safe return," the statement read.
Dewji, 43, did not go into details about the Oct. 11 abduction or what led to his release. His net worth is believed to be around $1.5 billion, according to Forbes and is the 17th richest man in Africa, according to Reuters. He is credited with taking his family business and turning it into a retail enterprise.
Dewji was at the Colosseum Hotel in Dar es Salaam, Tanzania, for a workout last week when he was seized by two masked gunmen who fired into the air before driving away. Regional authorities have said two white men were seen on surveillance video, and they tightened controls at border posts and airports.
RIGHTS GROUPS WARN ETHIOPIA AGAINST RETURN TO REPRESSION
The billionaire's family offered a $440,000 reward to any information that would lead to finding Dewji, the BBC reported. The inspector general of police, Simon Sirro, told reporters the captors had demanded a ransom but did not say how much or whether it was paid.
Dar es Salaam Regional Police Chief Lazaro Mambosasa said Saturday that they received information that the abductors "used the same car that was used to seize him at the Colosseum Hotel and dumped him at the sports facility grounds."
"We found him there physically fit, and we suspect that the abductors are South Africans because he said they were communicating in one of the vernacular from that country," he said.
Mambosasa said Dewji could not see the abductors because he was tied by his legs and hands while his face was covered.
"He told us that they treated him very well and gave him food," Mambosasa said.
MOROCCO TRAIN DERAILMENT KILLS 7, INJURES NEARLY 80
Police seized the vehicle along with an AK-47 assault rifle, two pistols and several rounds of ammunition, Sirro said. He also said the captors attempted to burn the car after dumping Dewji.
January Makamba, Tanzania's environment minister and a close friend of Dewji, said he had spoken with the billionaire.
"I have just spoken to him and his father 20 minutes ago. In his voice, he's the usual Mo. So he is okay. Thank you all for your prayers. God is really great. Going to see him now," Makamba tweeted.
The Associated Press contributed to this report.