Afghan security forces thwart attack on Kabul airport, officials say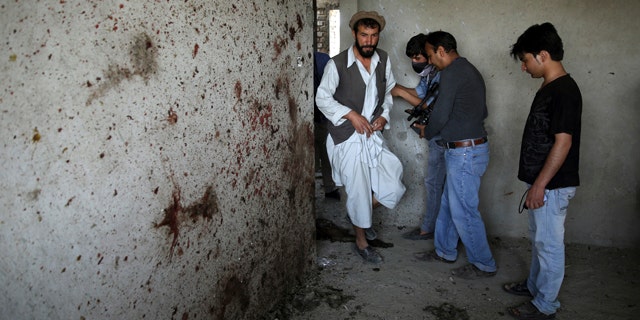 Afghan security forces thwarted an attack on Kabul's airport Thursday morning, killing six Taliban militants in the process, an Interior Ministry spokesman said.
Sediq Sediqqi told told the Wall Street Journal that the attackers had stormed a five-story building under construction on the northern side of Kabul International Airport after setting off a car bomb, and had used it as a base to fire at the airport and at allied jets flying overhead. Sediqqi added that Afghan soldiers were quick to surround the building and had cleared the area by mid-morning.
The airport is home to the operational headquarters of the U.S.-led military coalition in Afghanistan. The coalition told The Journal no military casualties had been reported.
Taliban spokesman Zabihullah Mujahid claimed responsibility for the attack in a call to The Associated Press.
The attack forced the cancelation of several international flights, while other flights en route to the airport were diverted to other Afghan cities. The airport was later reopened and operations returned to normal after security forces inspected the runways for shrapnel and explosives.
Afghan Army Gen. Afzal Aman said several rockets hit the airport but no planes had been damaged. Kabul police spokesman Hashmat Stanikzai told The Journal that one policeman had been injured.
The predawn attack came during a tense time in Afghanistan as a recount is underway from the second round of a disputed presidential election. The attack also comes after a suicide bomber blew up a car packed with explosives near a busy market and a mosque in eastern Afghanistan on Tuesday, killing at least 89 people in the deadliest insurgent attack on civilians since the 2001 U.S.-led invasion.
Click for more from The Wall Street Journal.
The Associated Press contributed to this report.