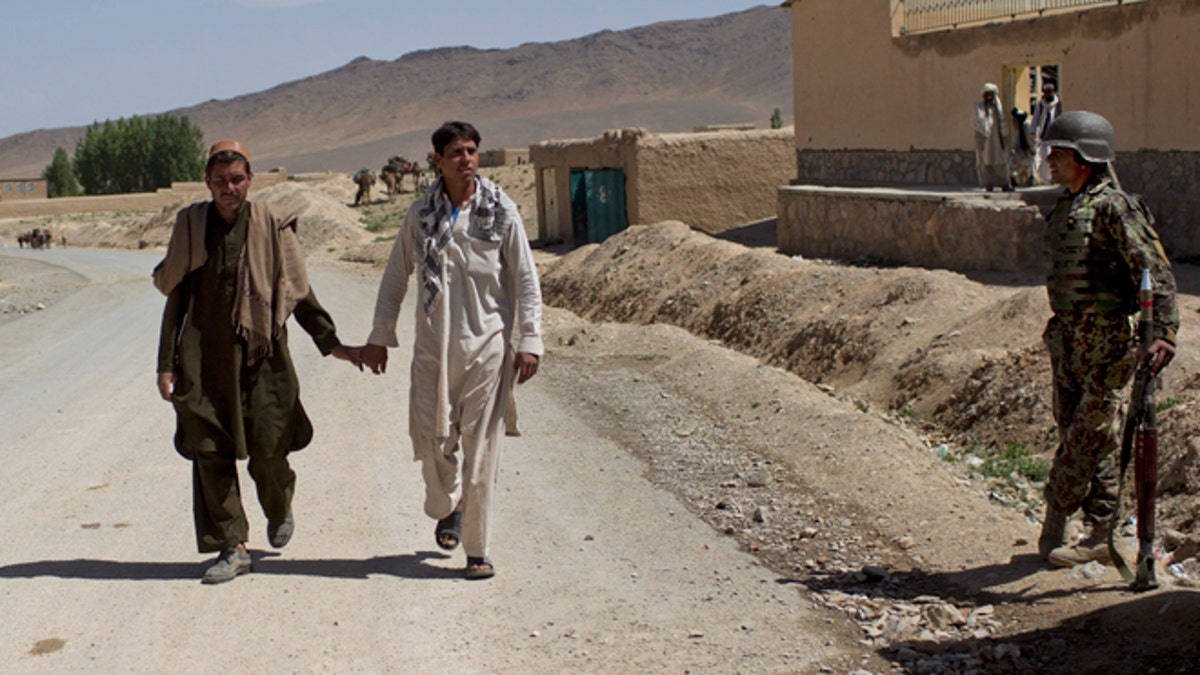 KABUL, Afghanistan – A member of the Afghan National Police opened fire at his colleagues at a checkpoint in southwestern Afghanistan on Saturday, killing at least 10 of his fellow policemen, officials said.
The killings come a day after two Afghans, including a policeman, shot and killed six U.S. service members in separate attacks in neighboring Helmand province in the volatile south.
Afghan attacks on their international partners are on the rise and have heightened mistrust between foreign forces and the Afghan soldiers, police and others they are training and mentoring. Cases where members of the Afghan security forces kill within their own ranks are rare, but have been reported in the past.
Shakila Hakimi, a member of the Nimroz provincial council, said the policeman is believed to have links to militants. He opened fire on his colleagues in Dilaram district.
The policeman was killed in an ensuing gunbattle, she said in a telephone call from the provincial capital of Zaranj, along Afghanistan's western border with Iran.
"The checkpoint is in a remote area of a remote district," Hakimi said. "The telecommunications are poor and we are not able to get more details."
Hakimi said the provincial governor has sent a team to the scene to get more details about what happened.