Afghan MPs pass election watchdog bill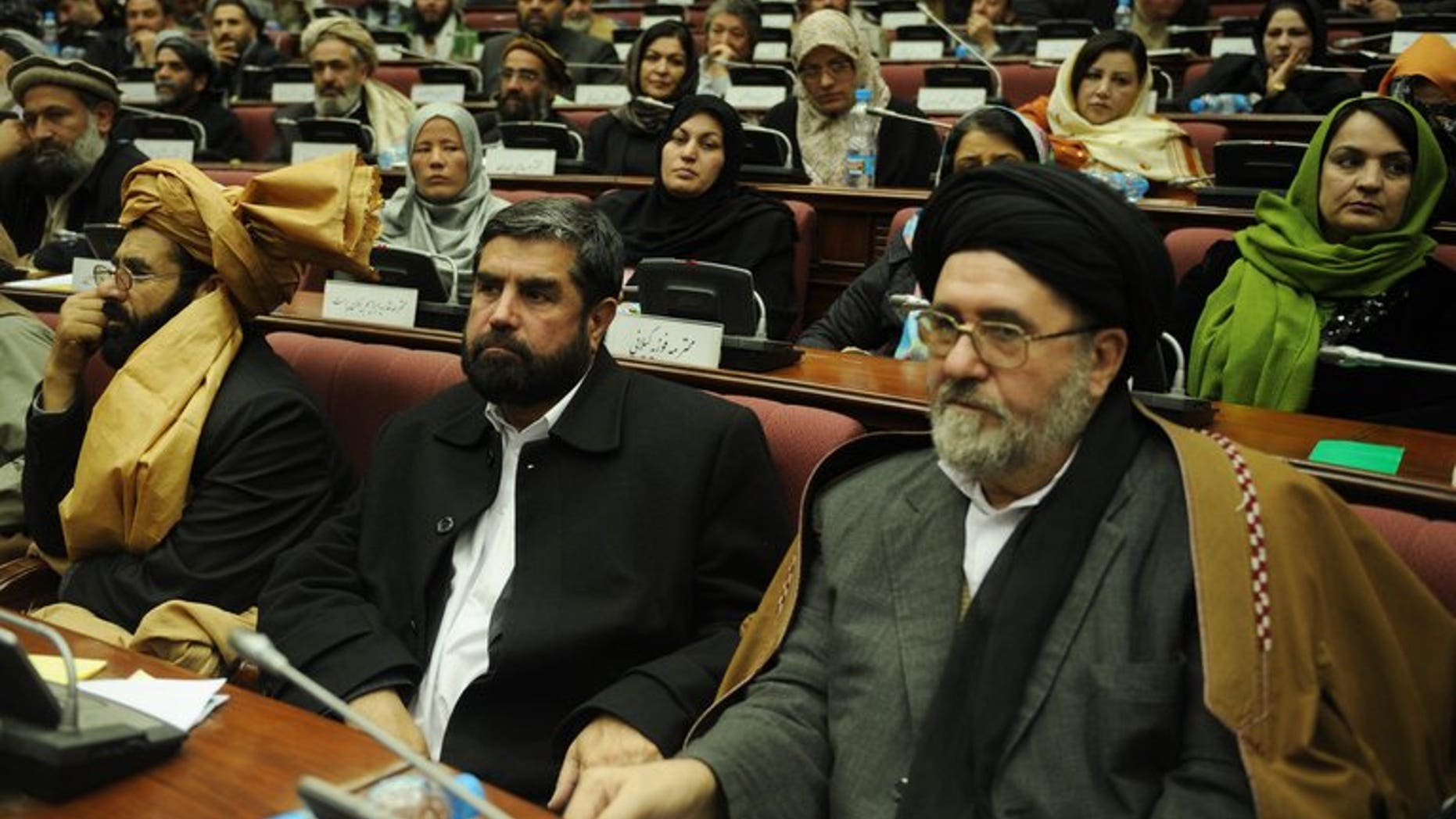 KABUL (AFP) – Afghan lawmakers have passed a bill to give the country's controversial electoral complaints watchdog more power and independence for the upcoming elections, officials said Monday.
The law, delayed for months in parliament, also defines the role and structure of the country's election commission, MP Naqibullah Fayeq told AFP.
"They have approved the existence of the ECC (Electoral Complaints Commission), but with no foreign members," he said, adding that the commission will have five members who will all be Afghans.
Last year, the Afghan government decided to scrap the UN-backed ECC, which investigates complaints related to elections, in favour of a tribunal that could give President Hamid Karzai more control over polls.
In the 2009 presidential election, the ECC, then made up of three Afghans and two foreign UN representatives, investigated thousands of complaints, most of them related to alleged ballot rigging by Karzai's supporters.
The watchdog ordered ballots from 210 polling stations to be disqualified in a probe that ultimately forced the front-runner Karzai to accept a second-round run-off, until it was abandoned when his opponent Abdullah Abdullah pulled out.
President Hamid Karzai has long pushed for foreign members to be removed from the ECC, saying their presence is an interference to Afghanistan's sovereignty.
"The ECC still has the full power to invalidate fraudulent votes and will be the only body responsible to announce the final elections result," Fayeq said.
Under the new law, a 15-member "selecting committee" consisting of MPs, civil society representatives and political parties will choose the five members of the ECC and the head of the Independent Election Commission (IEC) which is responsible for the administration of the polls.
In May, parliament approved an election law that defines voting mechanisms, sets conditions for candidacy, and explains how votes are tallied.
The UN mission in Afghanistan welcomed the passing of the bill and called for it to be signed into law quickly.
Afghanistan is due to hold its presidential election in April next year.
Karzai, who has led Afghanistan since 2001, is due to step down after his maximum two terms as president, with a new leader taking over in the country's first-ever democratic transfer of power.