Activists say Sunni Muslims flee Syrian coastal city after alleged sectarian killings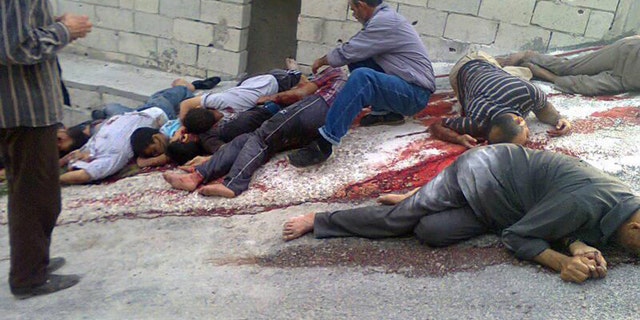 BEIRUT – Activists say thousands of Sunni Muslims are fleeing a city on Syria's Mediterranean coast following the alleged mass killing of Sunni villagers by regime troops and pro-government militiamen.
The Britain-based Syrian Observatory for Human Rights says around 4,000 Sunnis were leaving the city of Banias early Saturday.
The exodus comes two days after government forces and gunmen from President Bashar Assad's Alawite sect allegedly killed more than 50 people in the Sunni village of Bayda outside of Banias.
Observatory directory Rami Abdul-Rahman says that carnage, coupled with house-to-house raids overnight in a Sunni neighborhood in Banias, prompted many Sunni families to flee the area.
Syria's mountainous coastal region is the Alawite heartland, although it is also dotted with Sunni villages.