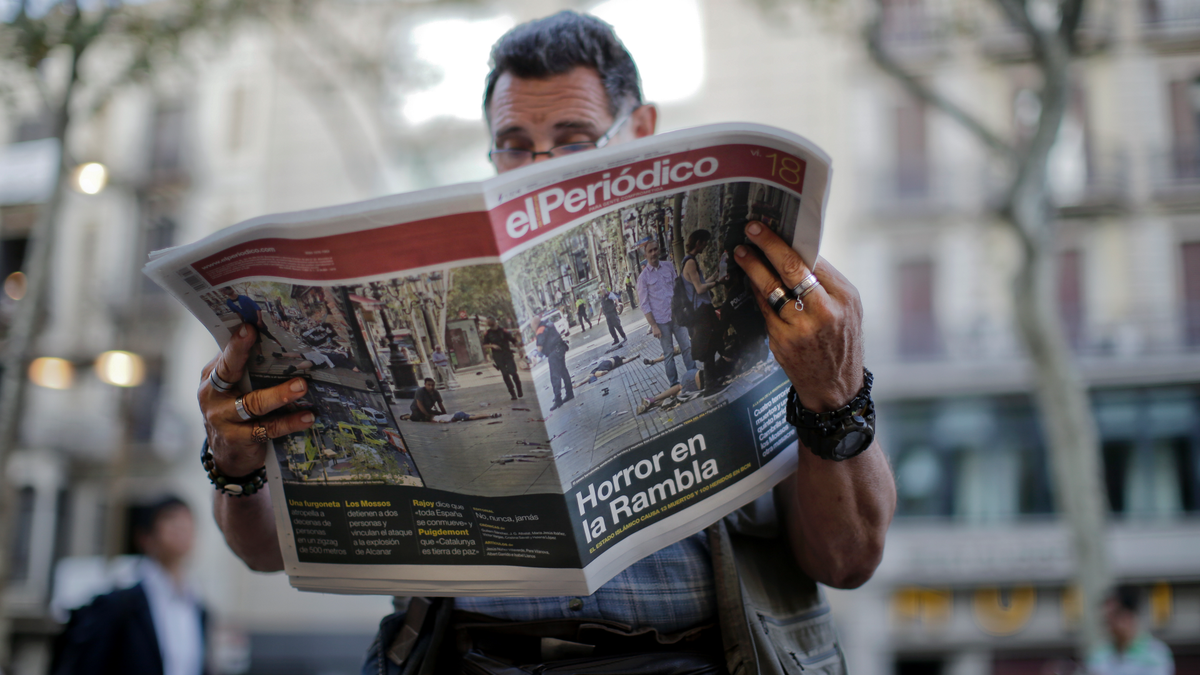 BARCELONA, Spain – A gas explosion initially misconstrued as a domestic accident led to two days of bloodshed and a manhunt in Spain, authorities have said. Here is how the attacks unfolded:
Wednesday, Aug. 16:
11:20 p.m. An explosion rocks a home in Alcanar. Authorities believe at first that it is simply a home gas explosion but later realize that the building is packed with butane canisters. One person was killed.
___
Thursday, Aug. 17:
5:30 p.m. A white van veers onto Barcelona's Las Ramblas promenade and mows down pedestrians, zig-zagging down the crowded strip. Thirteen people died.
___
Friday, Aug. 18:
1:15 a.m. Police in the popular seaside resort of Cambrils fatally shot five people near the boardwalk who had plowed into a group of tourists and locals with their blue Audi 3. Catalonia's interior minister said they wore fake bomb belts. One woman died of her injuries.