A glance at convicted Israeli politicians as Israeli court sentences former premier Olmert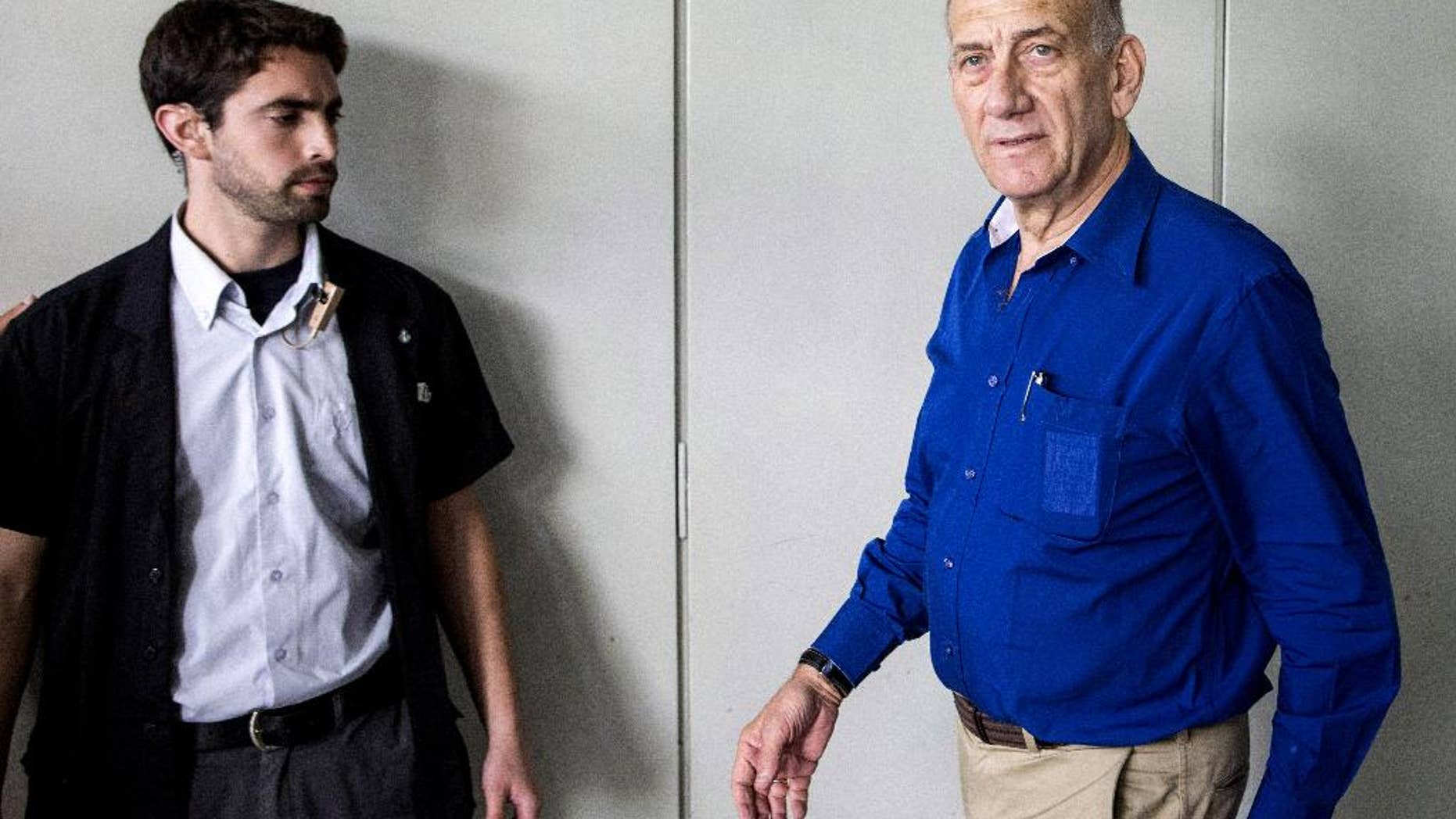 JERUSALEM – When Israel's ex-Prime Minister Ehud Olmert was sentenced to six years on Tuesday for his part in a bribery case he became the country's first former premier to be given jail time.
The case caused some sense of shame among Israelis but also pride in that nobody is above the law.
But Olmert is not the first Israeli politician to be sent to prison. Here is a glance at other prominent Israeli figures convicted by the country's justice system:
— President Moshe Katsav was Israel's highest ranking official ever jailed. Katsav was forced to resign in June 2007 over rape, sexual harassment and other charges. He began his sentence in 2011.
— Shlomo Benizri was jailed in 2009 after convicted of taking bribes when he served as employment and social affairs minister in 2002 and 2003. He served two an d a half years of a four years sentence.
— Finance Minister Avraham Hirchson was jailed in 2009 for embezzling millions from a union he used to run.
— Omri Sharon, son of ex-Prime Minister Ariel Sharon, served a few months in jail in 2008 after being convicted on campaign funding violations.
— Olmert ally Haim Ramon was convicted in March 2007 of kissing a female soldier against her will. He served a light sentence and then returned to Olmert's Cabinet as vice premier.
— Arieh Deri, leader of the large Ultra-Orthodox Shas party was jailed in 2000 for bribe-taking. He served almost two years.