70% Of Latino Seniors Are On Verge Of Poverty, Report Says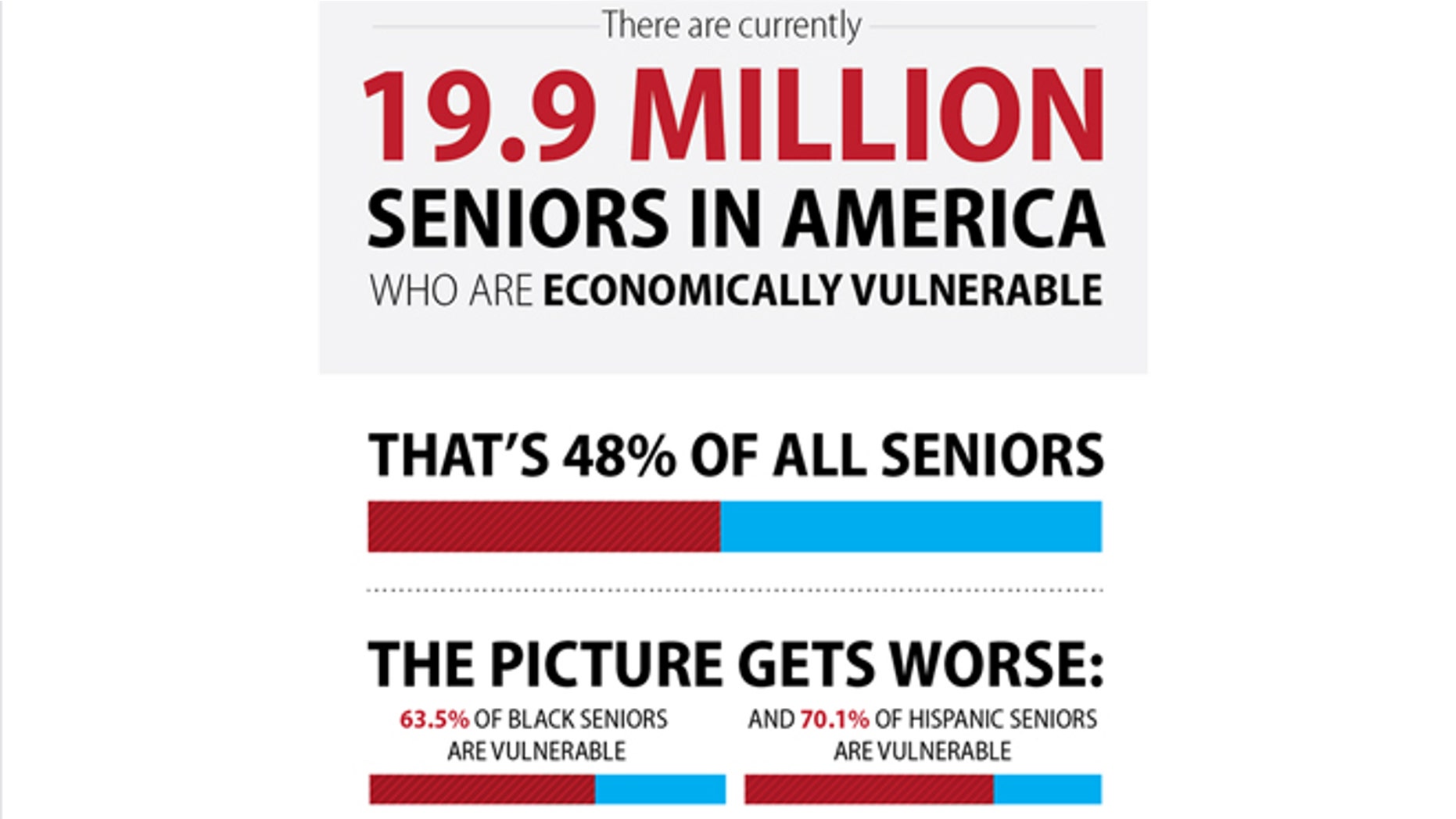 An astounding 70 percent of Hispanic seniors are on the verge of poverty and are considered the most economically vulnerable elderly Americans in the U.S., according to a new report.
The report released last week by the Economic Policy Institute went fairly unnoticed but advocated that proposed policy changes to Social Security and Medicare could make the economic situation worse for millions of American senior citizens who count on the programs as a "bedrock of their financial security."
Roughly 20 million of the nation's 41 million seniors age 65 and older are considered "economically vulnerable," or having an income that is less than two times the supplemental poverty threshold established by the U.S. Census Bureau.
Behind Hispanics, African-Americans rank second in the number of economically vulnerable senior citizens with 64 percent followed by 44 percent of whites.
Nearly half (48 percent) of the nation's seniors are "just one bad economic shock away from significant material hardship," the study said.
Other study findings included:
*While White Americans make up four fifths of the nation's elderly, they make up less than three fourths of the senior's elderly.
*Latinos, who are an ethnicity and not a race, make up 7 percent of the elderly population but 11 percent of the vulnerable elderly.
*Women are 11 percentage points more likely to fall below two times the supplemental poverty threshold than men (53 versus 42  percent).
The already vulnerable elderly population, the report warned, could send seniors on the brink of poverty over the edge, especially, those older than 80. According to the report, 58 percent of the 80 and older population are considered economically vulnerable versus 45  percent age 65 to 79 years old.
Specifically troublesome, the report said, are the effects of reductions in Social Security benefits and proposed Medicare changes under House Budget Committee Chairman Paul Ryan could shift greater out-of pocket medical costs onto the elderly or reduce their annual Social Security cost-of-living adjustments.
"After working hard their entire lives, millions of our elderly are struggling to pay for basic needs like food, medicine and housing, even with Social Security and Medicare,"  the report's co-author, Elise Gould, told the Los Angeles Times.
"As such, policymakers should consider the dire consequences proposals to restructure these programs would have on our parents and grandparents," she told the newspaper.
Follow us on twitter.com/foxnewslatino
Like us at facebook.com/foxnewslatino