6 Malaysian divers drown in whirlpool while trying to rescue 17-year-old teen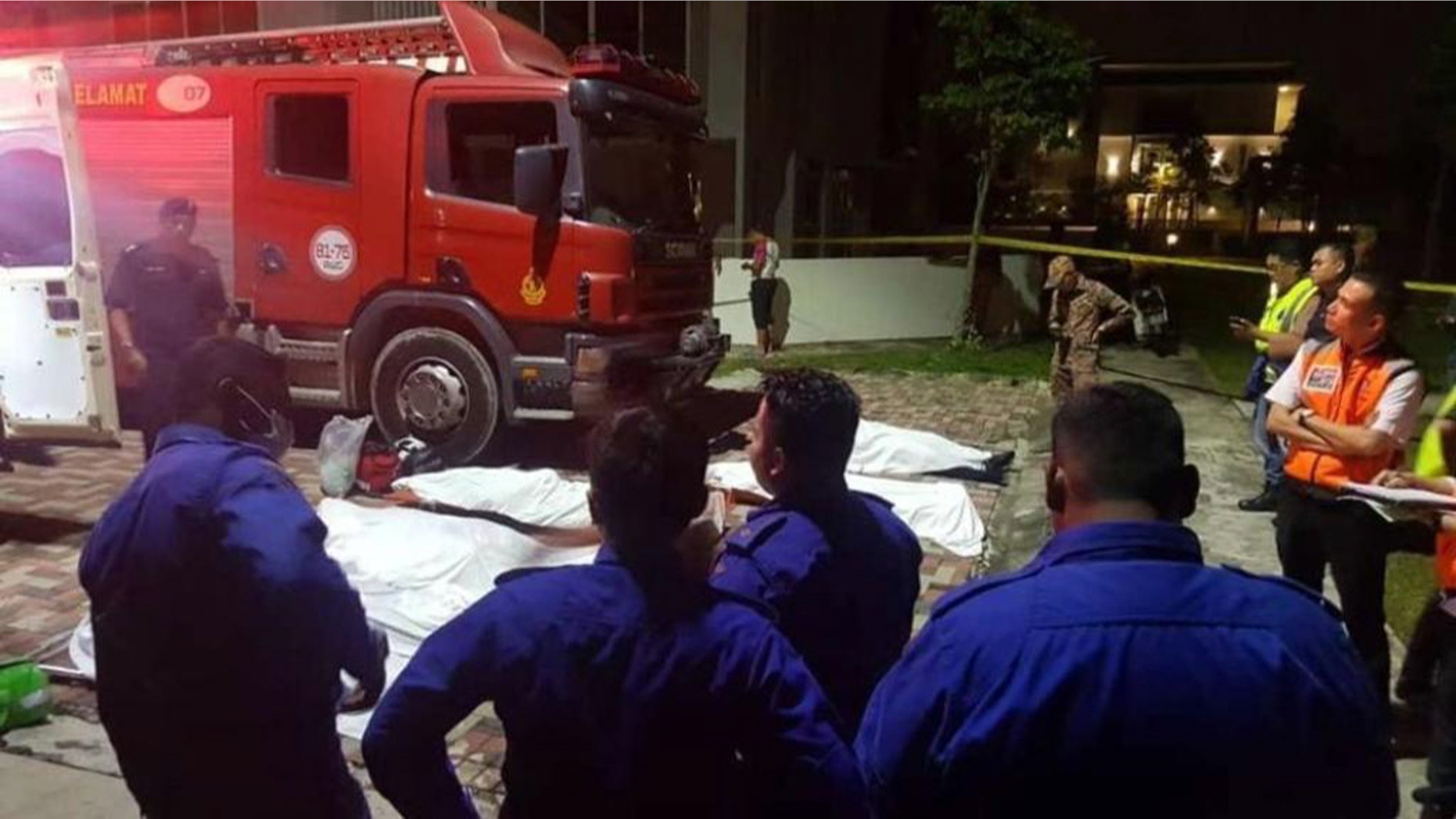 Six divers trying to rescue a 17-year-old teen who fell into an abandoned mining pond in Malaysia have drowned after currents caused by heavy rains sucked them into a whirlpool, officials say.
The accident Wednesday night in Sepang, outside of the country's capital of Kuala Lumpur, was the deadliest in the history of Malaysia's emergency services department, according to its director-general.
"They had formed a human chain in an attempt to reach a nearby floodgate where they believed the drowned victim was located but one of the personnel missed his footing as they traversed the water," Mohammad Hamdan Wahid told the Malay Mail.
"Strong undercurrents caused by heavy rain earlier then dragged all of them into a whirlpool where they subsequently drowned," he added.
The rescuers were identified by government media as Mohd Fatah Hashim, 34, Izatul Akma Wan Ibrahim, 32, Mazlan Omarbaki, 25, Yahya Ali, 24, Adnan Othman, 33, and Muhammad Hifdzul Malik Shaari, 25, and a funeral was held for them Thursday.
The six men entered the water Wednesday around 9:15 p.m. local time after the teen fell in while fishing, according to Bernama, Malaysia's state-run news agency.
TERRIFYING DETAILS OF THAI CAVE RESCUE REVEALED BY DIVERS
Sepang police chief Abdul Aziz Ali told Bernama that the rescuers were following standard operating procedure and were all tied up to a single rope.
But then, "suddenly a strong current occurred in the area, causing all victims to spin in the water while all their equipment came off," he added.
THAI CAVE RESCUE ALMOST ENDED IN DISASTER, AFTER MAIN PUMP REPORTEDLY FAILED
Ali said the divers thrashed about in the water for about 30 minutes and were unconscious after being pulled out. Efforts to revive them failed.
As of Thursday, the teen reportedly still has not been found.