5 South Koreans arrested in Japan on suspicion of stealing ancient Buddha statue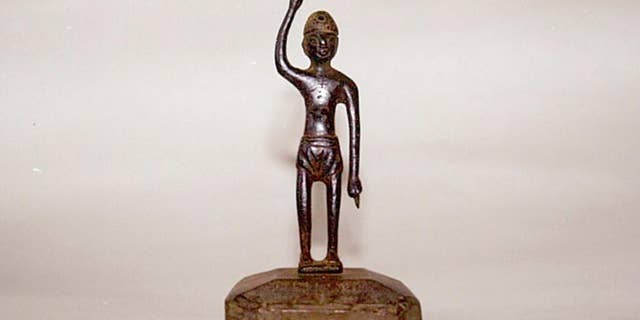 TOKYO – Five South Korean men have been arrested in southern Japan on suspicion of stealing an ancient Buddha statue, police said Tuesday.
Four suspects were found Monday evening in possession of a copper Buddha statue that went missing from the Bairinji temple in Tsushima city, said Keiichi Matsushita, deputy chief of the South Tsushima division of the Nagasaki prefecture police. The statue, measuring about 10 centimeters (4 inches), was found in a paper bag carried by the suspects.
They were also in possession of Buddhist scriptures, Matsushita said. Four of the men were arrested at a harbor where ferries depart for Busan, South Korea. Police arrested a fifth man late Tuesday.
Of the five arrested, two admitted to the theft, while three others denied the allegation, he said.
Police said they are investigating a motive.
Tsushima's cultural heritage department said the stolen "Birth of Buddha" statue dates to sometime between the 9th and 11th centuries.
Buddhist scriptures dating to the 14th century also were missing from the temple, and police say they are investigating whether the missing scriptures are the same ones the suspects were carrying.
In October 2012, two statues and a set of scriptures were stolen from three temples in Tsushima. The statues were found in South Korea, while the scriptures remain missing.