$2M drug seizure points to Mexican cartels making inroads in Utah, police say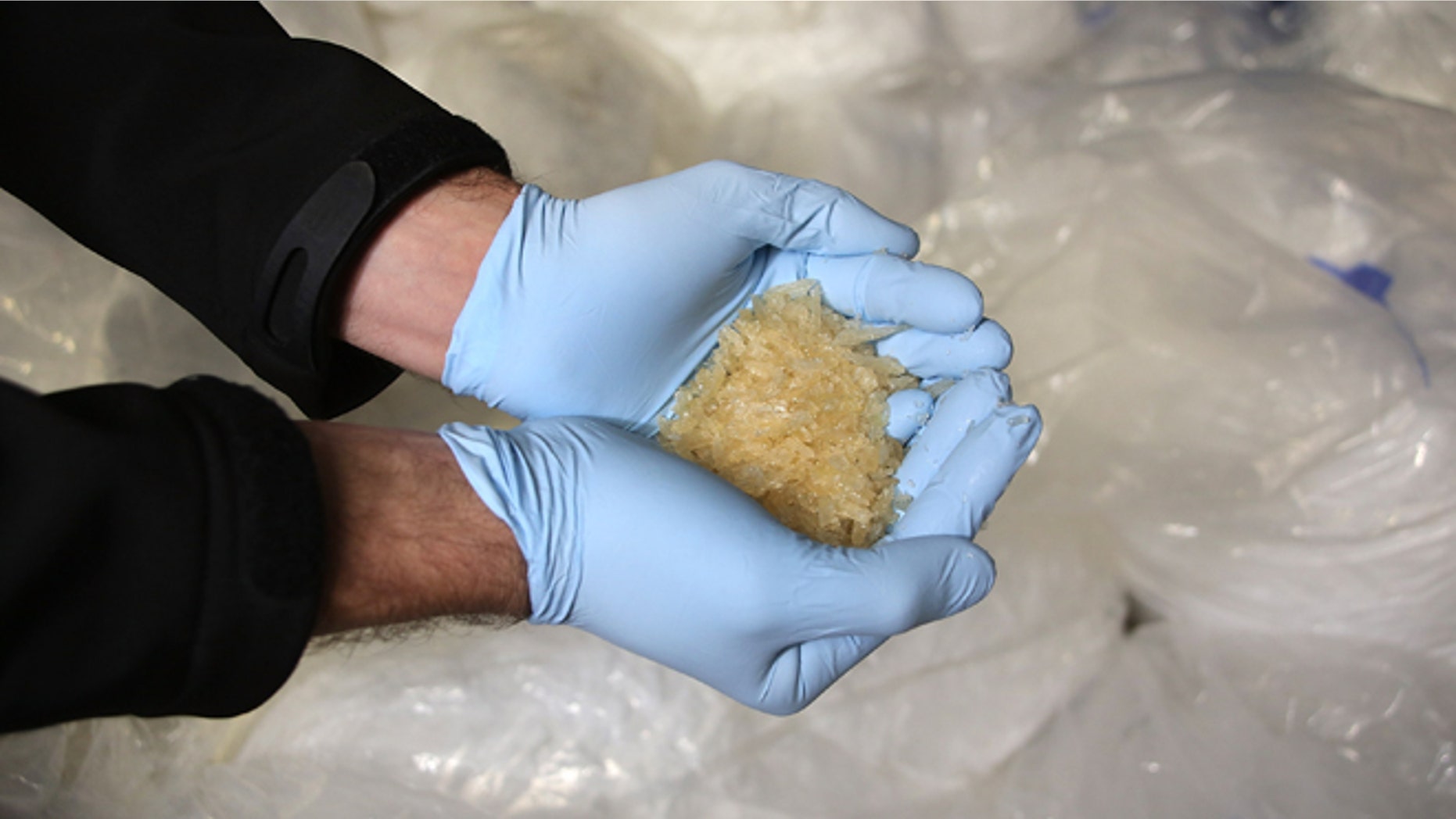 Police in the Salt Lake City area claim that the recent seizure of $2 million in heroin, methamphetamine and cocaine during raids in both Utah and California is evidence of the increasing presence of Mexican drug cartels in the Beehive state.
Unified Police Department of Greater Salt Lake described a handful men arrested during this week's raid as high-level drug traffickers who likely have connections deep within the Mexican cartels. One of the men, Anthony Richard Aguilera, was in possession of a handgun and two live grenades when he was arrested.
"I think it's fairly apparent that we're talking over 50 pounds of narcotics in a week and grenades that we're dealing with cartel-connected individuals," Unified Police Lt. Lex Bell told KSL.com.
An unnamed detective also said that given the number of recent busts by law enforcement in Utah, the Mexican cartels behind the drug trafficking operations are likely sending lieutenants to the U.S. to make sure operations run more smoothly.
"There's a good chance that the cartels themselves might send somebody up here to re-establish the connection within the Salt Lake Valley, to take over," he said. "I would expect with the severity of [the busts], there will be a change in the leadership as far as it goes for that group when they come up here."
The Utah busts are only the latest in a slew of operations that have uncovered the deep influence and reach of Mexico's drug cartels within the U.S.
While most law enforcement agencies want to make clear that the level of violent crime currently embroiling Mexico is not likely to spread to the U.S. anytime soon, officials from both local and federal organizations say that the reach of that country's feared drug cartels has spread north and with it, at least to some degree, so has the violence.
In the last few years, Oregon has become a hotspot for drug trafficking and cartel-related violence as traffickers use the Interstate-5 corridor to run drugs from California up to Washington State and even into Vancouver. Just like on the East Coast with the Interstate-95 corridor, these drug organizations are finding it easier to operate in more rural and suburban areas as law enforcement officials in major cities crack down on organized crime groups.
"The main reason for moving to these areas is that the police in cities and along the border have become much more sophisticated in fighting the cartels," the late George W. Grayson, an expert on Mexico's drug war and a politics professor at the College of William and Mary told Fox News Latino last year. "When you don't deal with that type of crime day in and day out you're not going to have the expertise in combatting the cartels."
Officials at the Drug Enforcement Administration said that the incursion of Mexican cartels and their proxy groups in the U.S. is nothing new. A Justice Department report from 2011 found that Mexican-based cartels were operating in more than 1,000 U.S. cities between 2009 and 2010 and have expanded from marijuana and cocaine trafficking to heroin and methamphetamine as well as taking part in human smuggling operations.
Mexico's Sinaloa cartel, the country's largest and headed by the now escaped Joaquín "El Chapo" Guzmán, operates in every region of the U.S., according to statistics compiled by the National Drug Intelligence Center.
"Mexican drug trafficking organizations have been in control of every major drug market in the U.S. for a long time," DEA spokesman Rusty Payne told FNL.